Global community determined to back Lebanon, UN chief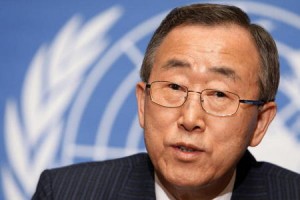 UN leader Ban Ki-moon said Friday the international community is determined to support Lebanon's "security and stability" after a bomb attack which killed a key former minister.
Ban condemned "in the strongest terms" a Beirut suicide bomb attack which killed six people including Mohammad Chatah, a former finance minister and Lebanese ambassador to theUS   who was a key member of a coalition that opposes Syria's President Bashar al-Assad, said UN spokesman Martin Nesirky.
"The secretary general is deeply troubled by the recurring acts of terrorism in Lebanon which pose a severe threat to the country's stability and national cohesion," said Nesirky.
Ban praised efforts by Lebanese authorities and security forces to "protect the country from the impact of the crisis in neighbouring Syria" and urged restraint by all sides, added the spokesman.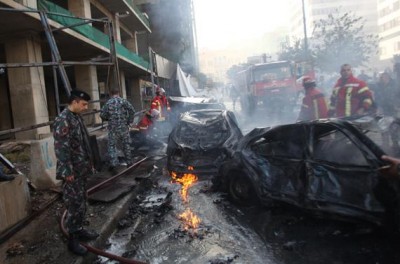 The UN leader "reiterates the determination of the international community to support Lebanon's security and stability," during the mounting Syria crisis which increasingly threatens neighboring countries.
Ban hailed Chatah as "a tireless voice for tolerance, diversity, and moderation" and called his death "a tremendous loss for Lebanon," said the spokesman.
Economic Times