Qatar rights advocate denies al Qaeda links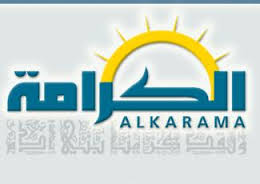 The Qatari head of a Geneva-based human rights organization will contest the sanctions imposed on him by the United States for allegedly financing al Qaeda, he said on Monday.
Abd al-Rahman al-Nuaimi was one of two men listed as global terrorists by the U.S. Treasury Department on Wednesday, in a step that puts Qatar, a U.S. ally, in an awkward position.
Doha opposes al Qaeda, but supports Islamist groups in Egypt and Syria, much to the ire of its conservative Gulf Arab allies who fear any rise of political Islam could challenge their rule.
Nuaimi, who heads the Alkarama human rights organization, "provided money and material support and conveyed communications to al Qaeda and its affiliates in Syria, Iraq, Somalia and Yemen for more than a decade," the Treasury Department website said.
Nuaimi, 59, denied the allegations as a political "charade" that he said was motivated by his criticism of U.S. policies and actions in the region such as deadly drone attacks in Yemen. He said he was confident the Qatari government would stand by him.
"This is a political decision that targets my political and legal activities of supporting the Arab Spring uprisings and defending the oppressed in our region, which has annoyed some regimes that don't tolerate such activities," he told Reuters.
"I am willing to go to court and do whatever it takes, because I am confident that this is merely a charade."
Nuaimi said he had contacted lawyers in the United States for legal representation.
The U.S. Treasury said Nuaimi had ordered the transfer of nearly $600,000 to al Qaeda via a representative in Syria this year and oversaw the transfer of over $2 million a month to al Qaeda in Iraq for a while. As of mid-2012 he also provided some $250,000 to two U.S.-designated al-Shabaab figures, it said.
Alkarama, a non-governmental organization founded in 2004, has worked with the United Nations, Amnesty International and Human Rights Watch in documenting rights abuses in the region.
The U.S. Treasury said it had also added Abd al-Wahhab al-Humayqani, a Yemeni politician and human rights campaigner, to its list of Specially Designated Global Terrorists.
It said Humayqani had provided financial support to al Qaeda in the Arabian Peninsula (AQAP) through his charity in Yemen and had acted on the Islamist militant network's behalf.
During political unrest in Yemen, Humayqani helped AQAP gain a foothold and safe haven in al-Bayda governorate and had served as its acting emir there in mid-2011, the Treasury said.
Humayqani denied the charges and said they were politically motivated. He said he had worked on documenting and criticizing attacks on civilians both by al Qaeda militants and U.S. drones.
"There are political forces inside Yemen that may have an interest in this. I might consider legal action in the U.S. as these allegations have harmed me," he told Reuters by telephone.
The United States has intensified drone strikes against AQAP, which it regards as al Qaeda's most active wing.
Human Rights Watch said in August that dozens of Yemeni civilians had been killed in U.S. missile strikes, including drone attacks, launched as part of the campaign against AQAP.