Mansour accuses Israel of piracy and stealing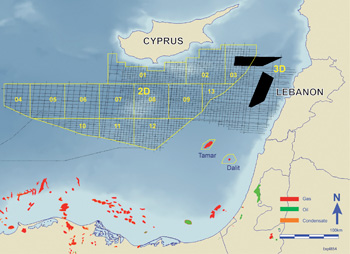 Caretaker Foreign Minister Adnan Mansour commented on Saturday on Israel's unilateral decision to demarcate its maritime border with Lebanon and stressed that such action does not produce any legal obligations for the country.
" Lebanon would be under no obligations and would consider as null and void any unilateral step taken by Israel to demarcate the maritime borders," Mansour said in a statement carried by the National News Agency.
He added : Israeli action is also a violation of International Law and of the United Nations Convention on the Law of the Sea.
He explained: "Article 74 of the corresponding law stipulates that the accord on demarcation of adjacent and facing economic zones is based on International Law, just as article 38 of the Statute of the International Court of Justice says."
"Accordingly, Israel's unilateral decision to demarcate the maritime border in violation of Lebanon's rights is an aggressive act of theft and piracy of the country's oil and gas resources."
"This is a very dangerous decision if adopted by Israel, and it threatens stability, security and peace in the region," Mansour warned.
"Israel is held fully responsible for all consequences that such a step might produce." Mansour said
Mansour's remarks come after Israel's Yedioth Ahronoth daily reported that Israel was attempting to "impose maritime border realities" between the two countries through a draft law that will be proposed in the Knesset, Israel's parliament.
The daily added that the unilateral step would also apply to disputed areas between the two countries, which are technically in a state of war.
President Michel Suleiman's sources told the daily As Safir that Lebanon will not recognize any "unilateral" Israeli action on this matter, stressing that the demarcation should abide by international rules.
In November, U.S. Deputy Assistant Secretary of State for Energy Diplomacy Amos Hochstein proposed the demarcation of the two countries maritime border by establishing a "maritime Blue line," similar to the U.N.-drawn Blue Line that separates southern Lebanon and northern Israel, where the disputed zones would not be exploited by any of the two countries until the demarcation ends.
Both Lebanon and Israel have claimed a disputed maritime area of 874 square kilometers, which holds large reserves of natural gas, as a part of their respective Exclusive Economic Zones.
Mansour urged all political parties to "fill the present void in the government" to respond to "this new aggression and confront and resist it with all legal means."
Lebanon's resigned government has not convened in months despite calls that it meet to approve pending oil decrees and issue licenses for Lebanon's Exclusive Economic Zone, including disputed areas.
Frigates
In a related development ,the Israeli navy is reportedly getting two German-built frigates under a $1.37 billion contract that will build up its maritime firepower, according to a report by UPI.
Their primary mission is expected to be protecting the Jewish state's rich natural gas fields in the eastern Mediterranean.
The warships, which the Israelis are expected to pack with their own weapons and electronic systems, such as the Barak 8 medium-range air defense system produced by Israel Aerospace Industries, will be the most advanced surface vessels in the Israeli navy, according to the report