Palestinian boy dies from gunshot, Israel blamed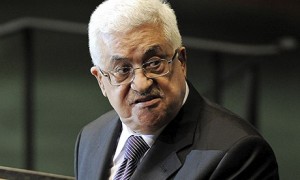 A 15-year-old Palestinian boy died of a gunshot wound in the occupied West Bank on Saturday, hospital officials said, and his father and two friends blamed Israeli troops guarding a nearby settlement for the shooting.
An Israeli military spokeswoman said a military police investigation had been opened but she did not have more details of events.
Palestinian president, Mahmoud Abbas, blamed Israel in a statement for the "cold-blooded assassination" and said it was destructive to the peace process.
Doctors at the Ramallah hospital where Wajih Wajdi Al-Ramahy was taken, said he died of a single gunshot wound. His father, Wajdi, said Israeli soldiers had shot him without being provoked.
The father, from the Jalazoun refugee camp near the town of Ramallah, said his son had left a grocery store when he was shot from the nearby settlement, about 300 metres away.
"I will send the body of my son for autopsy to prove he was killed by Israeli army gunfire and I will sue them," he said.
Two boys who said they were friends of Ramahy and that they were with him when he was shot also blamed Israeli soldiers. "Soldiers who appeared from an area at the fence fired at Wajih and killed him," one said.
The two boys refused to give their names.
There was no unrest in the area when the shooting occurred, the father said.
Seventeen Palestinians and four Israelis have been killed since US-brokered talks began in July. Palestinian officials say the sides remain far apart on the central issues of borders, security, Jerusalem's status and Palestinian refugees.
Photo: President Mahmoud Abbas blamed Israel for the 'cold-blooded assassination' and said it was destructive to the peace process. Photograph: Justin Lane/EPA