Saudi minister underlines need for Arabian Gulf union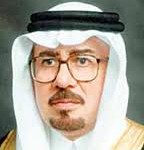 Dr Nizar Madani, Saudi Minister of State for Foreign Affairs, yesterday spoke strongly of the need to reform the GCC's current identity of a mixed collection of different ideas into a clearer consensus on joint strategic vision.
At the Manama Dialogue, he said it is a strategic necessity to reform the GCC into a Gulf Union, bringing a stronger consensus of vision and joint strategy to the six GCC nations.
He also reminded the meeting that the GCC was set up using the word "union" which implied a deeper union than the six nations have achieved. Madani added that "countries may have to relax their sovereignty" as the conditions for a tighter Gulf Union take shape.
A specific trigger for Omani Minister of Foreign Affairs Yousuf Bin Alawi's dramatic intervention might have been Madani's bland assumption that the Gulf Union was going to happen, which would have irritated any country opposed to the idea.
But Madani also worried the Omani by implying that the Gulf Union would take a more hawkish military position, in particular over Iran. Madani told the meeting that the Gulf Union would work from a position of force rather than weakness.
Bin Alawi told the IISS Manama Dialogue: "We must not get into local or remote conflicts. We must keep our region away from regional conflicts. We believe that force and power does not mean conflict."
In saying this he has articulated Oman's position of following a much more pragmatic policy with Iran, with which it maintains good relations as illustrated by its brokering of the secret talks between Iran and the US before the recent Geneva P5+1 meetings led to the nuclear breakthrough.
Bin Alawi did agree that GCC reform was needed, but in a very different direction than the Saudi proposal. He spoke of the importance of developing a new culture of government to incorporate the 60 per cent of the GCC population that is under 20 years old, "for whom we need to set up a new culture".
Gulf News