Egypt's Muslim Brotherhood opening TV station in Turkey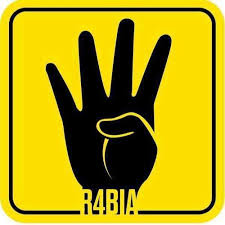 Egypt's Muslim Brotherhood said it is establishing a television station in Turkey to broadcast its political views.
The station, known as Rabia, will have an Islamist slant and use the motto "the pulse of freedom," Today's Zaman said Saturday.
Rabia is named after a prominent public square and Mosque in Egypt that became a symbol of the Brotherhood's resistance to the military ouster of President Mohammed Morsi.
The Rabia ( which means four or fourth in Arabic ) is a sign that bears significance to the fact that Morsi was the fourth President of Egypt after Gamal Abdel Nasser, Anwar Sadat and Hosni Mubarak and to remind the egyptian people of his presidency
The announcement was made on Facebook by the Egyptian anti-government National Alliance.
Details of Rabia's programming were not revealed but Today's Zama said its launch would likely further strain relations between Egypt and Turkey.
Egypt has already speculated Rabia has the backing of Turkish intelligence agencies.
Turkey declared last month Egypt's ambassador "persona non grata " and Egypt expelled Turkey's ambassador from Cairo after Turkish Prime Minister Recep Tayyip Erdogan had protested the ouster of President Morsi.
The decisions led to an escalation of tension between the two countries. Tensions have mounted since the summer, after the Egyptian military ousted Morsi.
Turkey's ruling party which is closely linked to the Muslim Brotherhood backed Morsi as an example for the Arab world of a democratically elected Islamist leader.
UPI/Agencies