Iran accord is followed by new violence, new diplomacy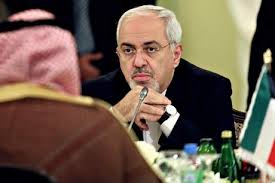 A surge of diplomacy and an outburst of violence in the days since world powers reached a deal with Iran illustrate both the promise and the peril of what could be the start of a more peaceful era in the Middle East — or the beginning of a new round of bloodletting.
The assassination of a senior Hezbollah leader in the suburbs of Beirut offered an example Wednesday of the kind of provocations that could undermine prospects for peace. The militant Shiite Hezbollah movement swiftly accused Israel, which quickly denied responsibility, and a little-known Lebanese Sunni Islamist group claimed it had carried out the attack, in which Hassan al-Laqees was gunned down as he returned home late Tuesday.
At a time when many in the region — from the Arab states of the Persian Gulf to Syria's civil war factions, as well as Israel — have expressed concerns that the Iran accord would help resuscitate Iranian power, almost anyone could have been responsible, analysts said.
The attack came on the heels of several indications that the deal, hailed by President Obama as an opportunity to reverse decades of hostility between Washington and Tehran, has the potential to unlock regional conflicts and facilitate overtures by Shiite Iran to Sunni Arab states.
Iranian Foreign Minister Mohammad Javad Zarif traveled this week to Qatar, Kuwait and Oman, and his counterpart from the United Arab Emirates visited Tehran last week. The trips are the first signs of a thaw in relations between Persian Gulf Arab states and Iran's Shiite government since the ongoing revolt against Syrian President Bashar al-Assad polarized the region along sectarian lines.
Zarif appealed for cooperation between Arab states and Iran, and he expressed hope that he will soon be able to visit Saudi Arabia, Iran's main rival. "We believe we need all of us to cooperate with each other to contain the spread of sectarian divide in this region," he told the Al Jazeera English network in an interview that aired Tuesday.
Turkey, a staunch backer of Syria's rebels, has joined Iran, Assad's firmest ally, in calling for a cease-fire in Syria. A Jan. 22 date has been set for a peace conference in Geneva aimed at launching direct talks between Syria's warring factions.
At the same time, however, a sharp uptick in violence along some of the region's most pronounced sectarian fault lines, including the beheading of three Hezbollah members by al-Qaeda-linked rebels in Syria and a revival of apparent death-squad activity in Iraq, points to the risks inherent in the realignment that is underway.
Although the threat of a war involving Israel and Iran and drawing in the United States has abated for now, many fear that the rapprochement is just as likely to exacerbate existing conflicts as it is to heal them, by putting U.S. allegiance into play and raising the stakes in the long-standing struggle for influence between Shiite Iran and Sunni Arab states.
"There will be small wars," predicted Mohammed Obeid, a Beirut-­based analyst who is close to Iranian-backed Hezbollah and familiar with the thinking of its leaders. "There won't be a big war, but there will be more small wars, and they will intensify."
Sunni Arab states don't object to a deal that could curb Iran's nuclear ambitions, but they worry about the ramifications of warming ties between Tehran and Washington, said Mustafa Alani, the Dubai-based director of security and terrorism studies at the Gulf Research Center. The big worry, he said, is that a long-term deal normalizing ties between Iran and the United States would come at the expense of Sunni influence.
"We have concerns about what sort of concessions the Americans will give. Will they anoint Iran as a regional superpower?" Alani asked. "The idea of Iran having hegemonic power is an absolute red line for all the Arab states."
The concerns are rooted in ancient Arab fears of Persian domination and predate Iran's 1979 Islamic revolution — and even the much older Sunni-Shiite divide. With a population of nearly 80 million, Iran far eclipses in size all of its Arab neighbors except for turmoil-­racked Egypt. If the contentious nuclear issue were resolved, Iran would be in a strong position to revive its Cold War-era status as Washington's most powerful regional ally.
With international sanctions easing, Sunnis fear, Iran may feel emboldened to increase assistance to the widespread network of allies it has cultivated over the decades, including Lebanon's Hezbollah, numerous Shiite groups in Iraq and others across a wide arc of territory from Afghanistan to Yemen and Lebanon.
And Iran is unlikely to match its compromises on the nuclear issue with concessions on other fronts, Obeid said. "Absolutely not," he said. "Iran will not leave Hezbollah, it will not leave Assad, and it will not leave Iraq."
Saudi Arabia, likewise, won't stop pushing back against Iranian efforts to expand its influence, Alani said.
The potential for increased violence had become apparent in the weeks leading up to last month's nuclear accord, as Washington's Arab allies began digesting the prospect that the United States and Iran might soon become friends and the realization that the Obama administration was unlikely to intervene militarily in Syria.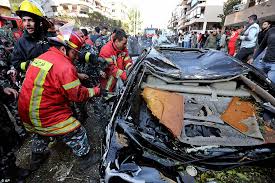 Saudi Arabia announced that it would break with Washington and strike out on its own to arm Syria's rebels. A suicide bombing at the Iranian Embassy in Beirut by Sunni radicals the day before the Geneva nuclear talks began, and the subsequent announcement by an Iranian-backed Shiite militia in Iraq that it had fired rockets into Saudi Arabia, offered a glimpse of the kind of reciprocal attacks that may arise should the proxy war intensify.
As Sunni Arabs push back against a reordering that they suspect will leave them marginalized and a newly confident Iran asserts its gains, "this is more likely to play out in a manner in which everyone is fighting with everyone else to secure their interests," said Hussein Ibish of the Washington-based American Task Force on Palestine. "There would be intensified campaigns of spoiling, more proxy conflicts, more waves of bombing."
Since the Geneva accord, sectarian sentiments seem only to have hardened. The execution of 18 Sunni men in a Baghdad neighborhood last week echoed the sinister killings that signaled the start of sectarian war in Iraq in 2005, and it suggested that Shiites are gearing up to fight back against a wave of al-Qaeda bombings that has killed more than 8,000 Iraqis this year.
A fresh outbreak of fighting in the northern Lebanese city of Tripoli, between local Sunnis and Alawites drawn from Assad's minority sect, has proved unusually intense, killing more than a dozen people since Friday.
And the beheading of three fighters from Hezbollah, among more than a dozen killed during a rebel offensive east of Damascus, underscored the extent to which the sectarian divide is playing out on the ground in Syria. The al-Qaeda-­affiliated Jabhat al-Nusra, which receives funding from a shadowy network of sponsors in the Persian Gulf region, posted pictures on the Internet boasting about the decapitations.
"One of the dogs of Hezbollah," said the slogan imprinted on a photograph of one of the dead fighters. "We are coming to behead them . . . and what will come will be only more bitter for them."
After more than 120,000 deaths on both sides of the Syrian conflict, hatred is so deeply rooted that it is unclear whether the nuclear accord or other diplomatic efforts could roll it back, said Salman Shaikh, director of the Brookings Doha Center in Qatar.
"I don't see it," he said. "This war is taking on a life of its own, and it will be very difficult to switch it on or off."
Washington Post