UN: Assad, Syrian government responsible for war crimes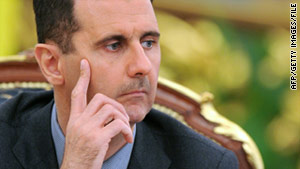 The United Nations human rights chief says there is mounting evidence that Syrian government officials including President Bashar Assad are responsible for crimes against humanity and war crimes.
Navi Pillay says a U.N. panel investigating abuses in Syria's civil war has produced "massive evidence" of crimes that "indicates responsibility at the highest level of government, including the head of state."
But the head of the U.N.'s human rights office, who answered questions Monday on human rights concerns around the world, said the lists of suspected criminals are kept under lock and key in her office and will remain sealed there until requested by international or national authorities.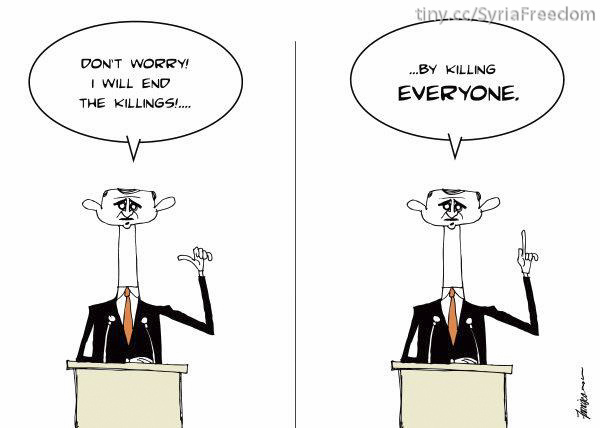 In Syria, Pillay said, "the scale and viciousness of the abuses being perpetrated by elements on both sides almost defies belief."
The toll in 33 months of Syria's brutal conflict has left nearly 126,000 people dead, according to the Syrian Observatory for Human Rights monitor. The group, which relies on a network of activists, lawyers and doctors on the ground in Syria, said it had documented 125,835 deaths in the conflict up to December 1.
More than one third are civilians . Total number 44,381 , among them 6,627 children and 4,454 women.
AP/RT