Iran, Russia in talks on new Bushehr nuclear plant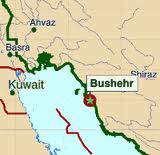 Iran and Russia are discussing plans to build a new nuclear power plant at Bushehr, with construction set to begin next year, Iranian media reports said Sunday citing the country's nuclear chief.
Ali Akbar Salehi told state broadcaster IRIB that Iran was negotiating with Russia a deal to produce 4,000 megawatts of electricity, and Moscow has "expressed its readiness to build."
"With the progress made in the Geneva talks, next year we will see the start of construction on another nuclear power plant in Bushehr," AFP quoted Salehi as saying.
The report comes a week after Iran and the so-called Group of Six nations clinched a last-minute agreement, apparently resolving the decade-long dispute over the issue.
Tehran agreed to temporary freeze its nuclear research in exchange for lifting of some of the crippling international sanctions. But the parties still have to work out a permanent agreement that would alleviate Western fears about Iran's peaceful nuclear program being a façade for military research.
Iran's only Bushehr nuclear power plant came into service September 2011 and began operating at full capacity a year after. Moscow handed over operational control of the Russian-made plant to Iran in September this year.
Construction of the power plant in the country's south began in the 1970s but was plagued by delays. Russia signed a billion-dollar deal with Tehran to complete the plant in 1998.
While Iranian officials insist that the Bushehr plant is only being used for nuclear power, some Western experts have expressed concerns that the plant is capable of producing a nuclear weapon.
Bushehr is one of the plants under strict supervision in the nuclear deal that Iran signed with the Group of Six nations.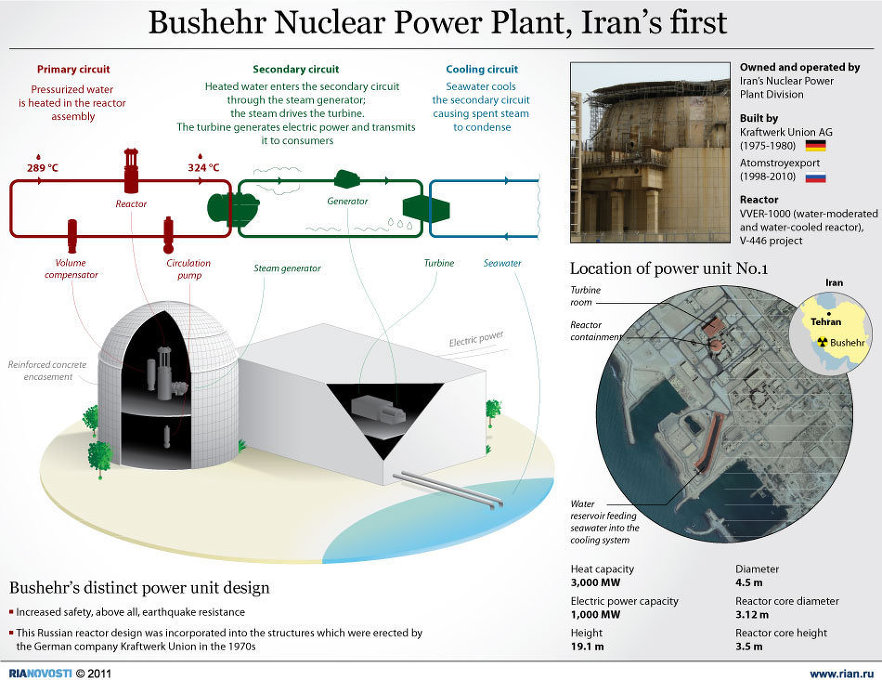 RIA Novosti/Agencies