Pakistani General resigns after failing to become army chief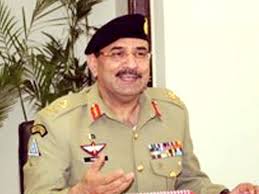 Lieutenant General Haroon Aslam of the Pakistan Army, on November 28, resigned a day after he was superseded by his two juniors who were made the new army chief and the chairman joint chief of staff committee.
Aslam has sent his resignation letter to defence ministry from the GHQ, Geo News reported.
Lieutenant General Aslam had also skipped the farewell dinner hosted by Prime Minister Nawaz Sharif for the outgoing army chief General Ashfaq Parvez Kayani.
He was the senior most general after Kayani. However, Sharif appointed Lieutenant General Raheel Sharif as the 15th chief of the army staff and Lieutenant General Rashad Mahmood as the new CJCSC.
Since Aslam was superseded, many were expecting his resignation.
Sharif had earlier said he would go by seniority to elect the new army chief but he chose the third most senior ranking general.
Some analysts say that appointing General Mahmood as the CJCSC, a largely ceremonial post, is an attempt by the prime minister to sideline General Kayani's preferred candidate and reassert his authority over the military.
It is believed that Lieutenant General Aslam did not enjoy Kayani's support.
The News reported that one of the reason for his non-selection was his "key role" as director of military operations on October 12, 1999 along with the-then DGMO Major General Shahid Aziz to oust Sharif from power.
Then, Brigadier Aslam led the team to arrest all the cabinet members, including Sharif.
Another possible reason cited by the daily was that he was a special services group commando and Sharif does not like commandos, particularly after his experience with General Pervez Musharraf.
It reported that Aslam had, on November 27, phoned both his junior colleagues congratulating and greeting them on their promotions.
Lieutenant General Aslam has served as director general of military operations, commanded the elite force division of the special services group and headed the Bahawalpur-based XXXI Corps.
He also led the successful anti-Taliban operation in Swat Valley in 2009 and was due to retire on April 9 next year.
The Hindu