Nephew of a top Hezbollah official killed in Syria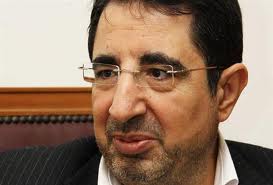 The nephew of Caretaker Agriculture Minister Hussein Hajj Hassan, a key Hezbollah official has been killed along with three other Hezbollah fighters in Syria's Qalamoun region, a source close to the party said on Thursday.
"Ali Rida Fouad Hajj Hassan, aged 22, was killed along with three other Hezbollah fighters in Qalamoun" north of Damascus on Wednesday, the source told Agence France Presse.
"He was the nephew of Hussein Hajj Hassan," Caretaker Agriculture Minister who represents Hezbollah in the cabinet, the source added.
Local TV stations said the young fighter was buried in Beirut's southern suburbs on Thursday. The funeral was accompanied by gunfire by mourners.
Qalamoun is located along the border with Lebanon, and fighting has escalated there in recent weeks as Syria's army and its backers launched a bid to wrest from the rebels areas under opposition control.
Thousands of Shiite Hezbollah members are fighting alongside the forces loyal to president Bashar al Assad against the mostly Sunni Syrian rebels who are seeking to overthrow the 40 year old regime despite the Baabda Declaration which calls for distancing Lebanon from the conflict in Syria .
The Hezbollah fighters have been instrumental in the regime's control of Syria's strategic town of al-Qusayr several months ago. Hezbollah continues to fight alongside Assad's troops in several hotspots.
AFP