2 Palestinian teens arrested for planting a bomb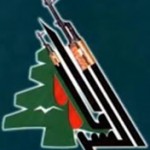 The army intelligence arrested tow Palestinians . who are suspected of planting a bomb targeted a Saraya resistance member of the al-Dirani family in Taamir Ain el-Hilweh, Al Jadeed ( New) reported on Sunday.
Future TV identified the Palestinian suspects as brothers Alaa and Ahmed Saleh and said they are 12 and 13 year old teens and planted a one Kilogram bomb which a military expert is now dismantling .