Hariri praised Suleiman's Independence Day speech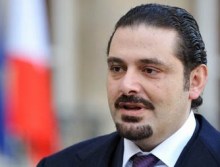 Former Prime Minister and Future Movement leader MP Saad Hariri praised on Friday President Michel Suleiman's Independence Day speech in which he warned that Lebanese groups involved in the fighting in neighboring Syria were endangering the country .
"The speech encompassed all that should be said in Lebanon given the recent "unprecedented" local and regional developments." Hariri said in a statement and added
"The president's message is the last line of defense of Lebanon's independence and coexistence among its people."
"It should be supported in words and actions by all Lebanese who are keen on protecting their country's independence and coexistence," Hariri stressed.
"Suleiman's speech is the highest form of political rhetoric that could be reached during this extraordinary time in Lebanon's history," he continued.
"On the occasion of Independence Day, Lebanon is standing at a fateful crossroads," Hariri said.
As the president said, it is impossible for independence to be achieved if some parties or groups decide to abandon the logic of statehood, or if they allow themselves to contradict the national consensus and engage in an armed conflict in a neighboring country." Hariri said
On the eve of the Independence Day Lebanese President Michel Suleiman addressed the Lebanese urging politicians to contribute to the building of a just and capable state that the younger generations aspire to have.
"The coming months must not be a waste of time but an opportunity to reach consensus over an electoral law, to withdraw from Syria, to start national dialogue sessions, to adopt administrative decentralization and forming a committee to follow up on the issue of those missing in the war." He said in his speech.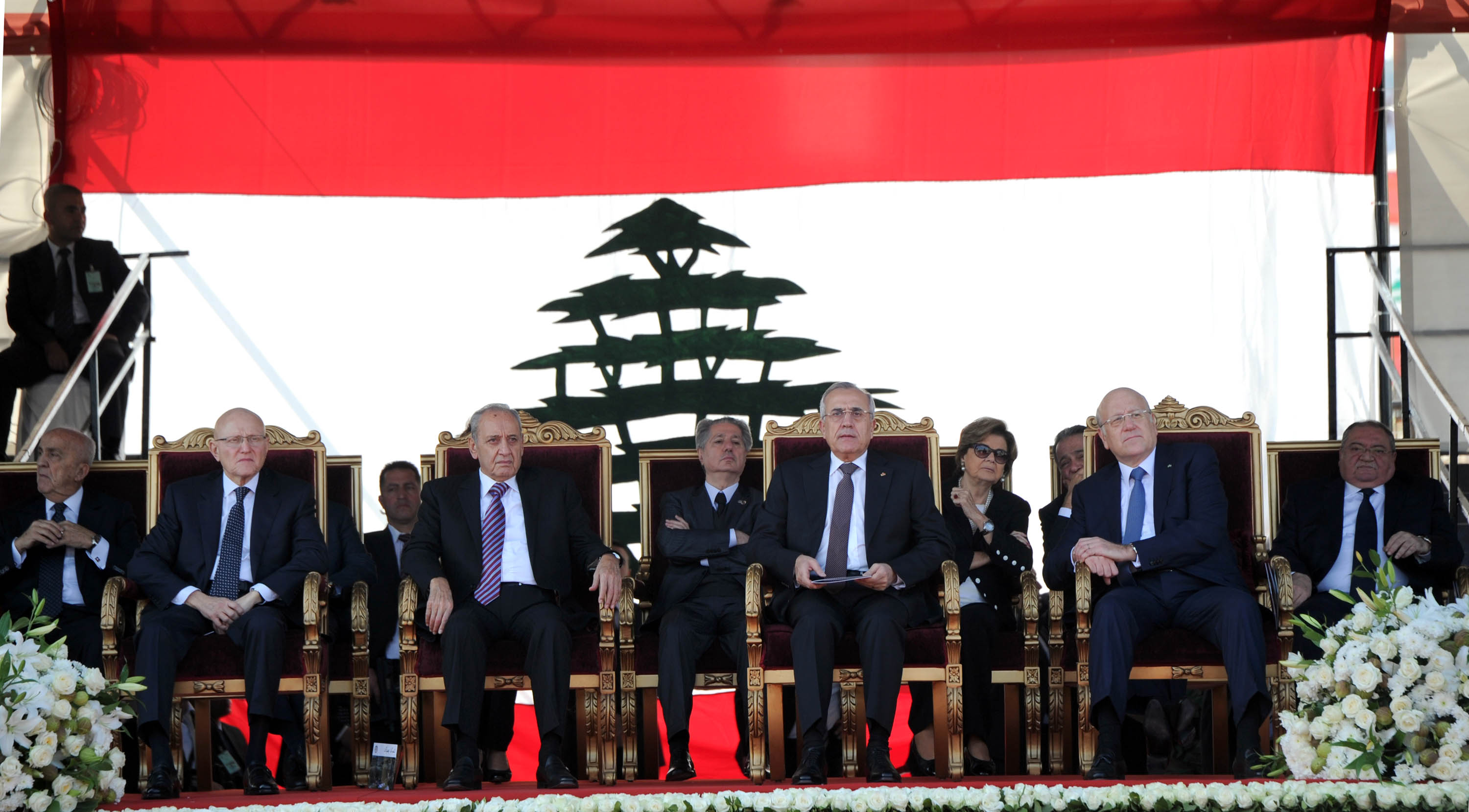 He said that the national crisis that is paralyzing the the state's institutions "draws question marks around the meaning of independence, of democratic practices and of the Lebanese system and whether it serves the national interests."
Commenting on Hezbollah military role in defending the Syrian regime against the mostly Sunni rebels and the resulting spillover of Syrian Civil war to lebanon he said:
"There is no independence when some Lebanese factions disregarded national consensus and get involved in armed sighting in a neighboring country and risk civil stability."
Commenting on Hezbollah's use of its arms inside its strongholds he said:
"There is no independence unless the state is the sole possessor of arms.""
He reiterated the importance of distancing Lebanon from regional conflicts by abiding by The Baabda Declaration.
" The Baabda Declaration stresses the importance of neutralizing Lebanon from regional conflicts."
He warned, that the Lebanese state "will not hesitate to take any decision if its existence was threatened".