US Senate committee recommends Yellen for Fed chair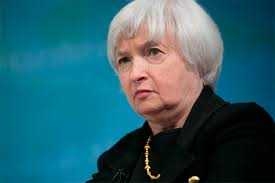 The US Senate Banking Committee voted 14-8 Thursday to send Janet Yellen's nomination to chair the Federal Reserve to the full Senate for confirmation.
Yellen, who is now the Fed's vice chairman, is expected to win confirmation to succeed Ben Bernanke after his second four-year term expires in January. She would become the first woman in the world to head a major central bank.
Republicans Bob Corker, R-Tenn.; Mark Kirk, R-Ill., and Tom Coburn, R-Okla., broke with other GOP members to support Yellen. Democrat Joe Manchin, D-W. Va., was the only Democrat to vote against Yellen's nomination. Corker had opposed her nomination for vice chair in 2010.
"Dr. Yellen understands the challenges facing our economy and the balance the Fed must strike as we navigate the path back to full employment," committee Chairman Tim Johnson, D-S.D., said in a statement. "Dr. Yellen also showed in her testimony that she understands the importance of completing ongoing Wall Street Reform rulemaking and of the Fed's regulatory role in supervising the riskiest banks.
Yellen, 67, served on the Fed's board in the 1990s. She also has taught economics at the University of California at Berkeley, headed President Clinton's Council of Economic Advisers and served as president of the San Francisco FederalReserve Bank.
USA Today