Saudi Arabia urges citizens to leave tense Lebanon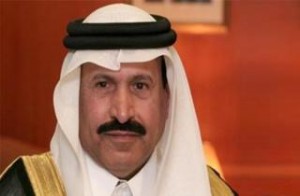 Saudi Arabia is urging its citizens to leave Lebanon and exercise caution following this week's deadly bombing at the Iranian Embassy and deepening tensions with Lebanon's Hezbollah militants.
Shiite-led Hezbollah has indirectly blamed Sunni-ruled Saudi Arabia for Tuesday's twin suicide blasts, which killed 23 people. A Sunni radical group linked to al-Qaeda has claimed responsibility.
Saudi Arabia and Hezbollah are longstanding foes, but are now rivals in Syria's civil war. Saudi rulers are key backers of Syrian rebels, while Hezbollah is fighting alongside the forces of Bashar Assad.
A statement Thursday from the Saudi Embassy in Lebanon urged its citizens to "return to the kingdom and be cautious."
Saudi Ambassador Ali Awadh Asiri told LBC on Thursday: " Given the dangerous situation in Lebanon, the embassy urged Saudi nationals to leave Lebanon for their own safety."
Lebanon has been a popular holiday spot for Saudis, but numbers have dropped off sharply since Hezbollah joined the battles in Syria.
Hezbollah and Iranian troops have become directly and increasingly involved in the command structures of Assad's forces and Assad has been forced gradually to cede power to Iran to prop up his regime during the grinding conflict in Syria.
Kuwaiti newspaper al Rai recently quoted Hezbollah sources who were defending Hezbollah's role in Syria's civil war as saying : "Right from the beginning Hezbollah has tied its fate to the fate of Syrian president Bashar Al Assad. We will either fall together or we will be victorious together because whoever will rule Syria will rule Lebanon".
USA Today/AP