cousins of Arsal mayor killed by Syrian helicopter strike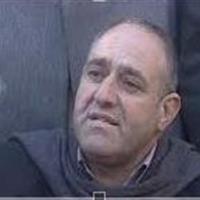 Two cousins of Arsal mayor Ali al-Hojeiri were killed on Monday in a raid carried out by Syrian helicopter gunships according to local media reports.
The report identified the cousins as Youssef and Khaled al-Hujairi and revealed that they died in the attack on the outskirts of Arsal in Wadi Mira.
There are conflicting reports on where and how they actually were killed.
While Voice of Lebanon (93.3) reported they were killed when a helicopter targeted a group of fighters in the area between the Syrian town of Qara and Arsal.
AFP quoted other sources as saying that the Lebanese men were killed in a mine blast in Syria, where they had planned to join the fight against the regime.
Arsal, which lies 12 kilometers from the border with Syria is witnessing a massive influx of refugees since last Friday as a result of the heavy fighting in the mountainous region of al -Qalamoun across the border in Syria.
Qara is the focal point of the Syrian regime's offensive against rebels along with the nearby towns of Rima and Nabak.
About ten thousand Syrian refugees poured into Lebanon in two days as fighting between the forces loyal to president Bashar al Assad ( assisted by Hezbollah fighters ) and rebels escalated near the north Eastern border.
Thousands of refugees coming from the Qalamoun villages of Qara, Halimat Qara, and Yabroud entered the Lebanese towns of Arsal, Ras Baalbek, Al-Fakiha and Al-Ain in two days, National News Agency NNA reported last Saturday.
Photo: Arsal mayor Ali al-Hojeiri accused Hezbollah last August of attempting to kill him . Two of his cousins were killed were killed on Monday in a raid carried out by Syrian helicopter gunships