Middle East tension is top concern for 2014: WEF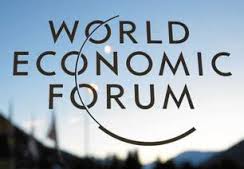 Social tensions in the Middle East and North Africa (MENA) will dominate the international agenda next year, according to a survey of 1,500 experts by the World Economic Forum (WEF).
The Switzerland-based organization, best known for its annual meeting in Davos, collated the views of academics, business experts and government employees for its report on the outlook for key economic trends, published Friday.
It found that unemployment and a widening income gap were also major concerns for world leaders, although MENA tensions ranked highest.
The WEF highlighted the ongoing civil war in Syria, which has involved high-profile negotiations between Russia and the U.S., and political instability and unemployment across North Africa as particular areas of concern.
"The year 2014 is absolutely not the year for complacency," Martina Gmur, senior director at the WEF, said in a press release.
"The global economy may be recovering from the global economic downturn but this survey shows there is an incredible amount of work to be done to turn the world to a sustainable footing, economically, politically and environmentally."
The widening income gap was ranked as the second-most-important trend by the WEF, with ramifications for health, education and social mobility across all regions of the world.
It comes after Bill Gross, co-founder of the world's largest bond fund, Pimco, weighed in on the income gap debate, joining Warren Buffett in calling for the U.S. to have a more equitable tax regime.
Meanwhile, Emmanuel Saez, a professor of economics at the University of California, Berkeley, updated his research on U.S. income inequality – which uses data from tax filings – in September.
He found that the share of the U.S.' overall wealth for the country's richest top 1 percent is back to pre-Wall Street Crash levels. The top 1 percent's share of total wealth at the end of 2012 was equal to 50.4 percent – higher than any other year since 1917 and even surpassing 1928, the peak of stock market bubble in the "roaring" 1920s, Saez said.
Since the financial crisis of 2008, the top 1 percent of incomes have grown by 31.4 percent while the bottom 99 percent of incomes have grown by only 0.4 percent, he added.
The WEF's report also identified structural unemployment as a key trend, which it described as a "global issue demanding a global solution."
The number of unemployed people worldwide rose by 4.2 million in 2012 to over 197 million, according to the International Labour Organisation (ILO), marking an unemployment rate of 5.9 percent. The ILO said it expects the number of jobseekers across the globe to rise to more than 210 million over the next five years.
NBC