EU restores sanctions imposed on Iranian banks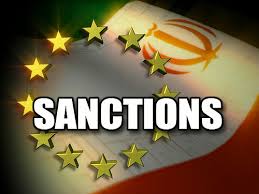 The EU on Friday restored sanctions imposed on seven Iranian banks and other businesses that a European court quashed in September, a diplomatic source said.
The sanctions were imposed earlier this year against firms and individuals suspected of assisting in Tehran's controversial nuclear programme.
The anticipated decision was taken without the need for voting at a meeting of EU finance ministers, as the EU responded to "the legal requirements in relation to designations and not the EU policy on the Iranian nuclear file", a diplomat said.
"These decisions do not change in any way the level of EU sanctions against Iran but are intended to maintain the current listings."
Iranian Foreign Minister Mohammed Javad Zarif is to join political directors from the six Western powers negotiating a freeze on the nuclear programme in Geneva, Switzerland, from November 20.
A US official said Friday that a nuclear deal with Iran was possible at that next round of talks.
Iran denies seeking or ever having sought nuclear weapons, and says such claims are based on faulty intelligence from agencies such as the CIA and Israel's Mossad.
AFP