Saudi envoy slams Hezbollah, praises Lebanon president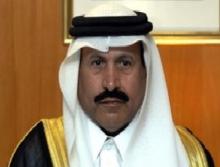 Saudi envoy Ali Assiri criticized the accusations against Saudi Arabia over its alleged role in stalling the formation of a new Cabinet in Lebanon and reiterated the Kingdom's support for Lebanon's stability and sovereignty.
In his interview with Ash-Arq al-Awsat Assiri he dismissed the Hezbollah accusations against the kingdom .
Assiri said: "Those behind the campaigns against the kingdom lack credibility with the Lebanese people and their intention can be summarized as an attempt to mislead a portion of the Lebanese public opinion." In reference to Hezbollah involvement in the Syrian Civil war.
"The goal is to divert attention away from a path where the group abandoned its declared principles and entered a path with a regional orientation," he added
"There is no need to remind people of the kingdom's stance toward Lebanon with all its factions," he said, adding that Saudi-Lebanese ties would not be affected by the choices of others.
Hezbollah has launched a scathing campaign against Saudi Arabia for weeks, accusing Riyadh of seeking to isolate the resistance group through its local agents who are obstructing the formation of a new Cabinet and deliberately boycotting Parliament sessions.
Hezbollah has also accused Future Movement and its allies in the March 14 coalition of implementing a Saudi-U.S. plan to target the resistance party and punish it for its role in Syria.
Commenting on President Suleiman's Monday visit to Riyadh , Assiri said :"it will be an occasion to reiterate support for the Baabda Declaration which entails distancing Lebanon particularly from the crisis in Syria."
Lebanon adopted last year the Baabda declaration as its official policy to dissociate it from the conflict next door . But the war in Syria and the direct involvement of Hezbollah and its allies are threatening Lebanon's polity, economy and society, and "obstructing" the work of Lebanon's Parliament and the formation of the new cabinet.
"Suleiman's visit is of utmost importance given the deep-rooted brotherly ties between the countries and the people and in terms of discussions that will be held with the custodian of the two Mosques, King Abdallah Bin Abdel-Aziz, on issues of mutual interest," he added
He praised the Lebanese president describing him as the "protector of the Constitution and the custodian of dialogue which aims at finding solutions that please everyone and reinforce Lebanon's stability and sovereignty."
President Suleiman who heads to Saudi Arabia on Monday revealed on Saturday that he would meet with Future movement leader , Former PM Saad Hariri during his visit .
He stressed to New TV that the slogan of his visit to Riyadh is "Lebanon," and that he would not discuss the cabinet crisis abroad.