2 wounded in Hezbollah, Amal clash in south Lebanon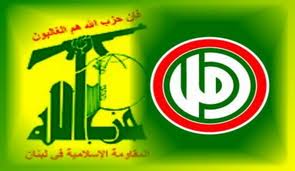 Two  were wounded during a clash between Hezbollah and Amal Movement supporters in the town of Ankoun, a Sidon suburb in south Lebanon, according to a local report.
The report revealed that the clash occurred when an Amal official from the Al Hamoush family was stopped at a Hezbollah checkpoint at the entrance of Ankoun, an Amal Movement stronghold. The Hezbollah gunmen that were manning the checkpoint insisted to searching the car of the Amal official, who is reportedly well known by Hezbollah. The bodyguards of the Amal official tried to prevent the Hezbollah gunmen from searching the car and as a result of the dispute they clashed as a result two people were injured.
The clash between the two allies necessitated the intervention of the Joint Security Committee of Amal and Hezbollah who worked to contain the incident.