Iran blasts 'unfair' UN human rights report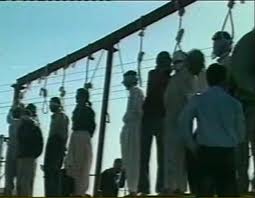 Iran has furiously rejected a United Nations report which criticised the Islamic republic's human rights record.
The report "describes the human rights situation in Iran in a completely unfair light and with political motivations," foreign ministry spokeswoman Marzieh Afkham said in a statement on Thursday.
Iran will not allow "such prejudiced reports to become the judging standard of its human rights situation," she said.
In a report, which was published on Wednesday, special human rights monitor for Iran Ahmed Shaheed condemned the high number of executions in the country this year as well as tough restrictions on freedom of speech, especially online.
"The human rights situation in the Islamic Republic of Iran continues to warrant serious concern, with no sign of improvement in the areas previously raised by the general assembly or the various human rights monitoring mechanisms," Shaheed said in the report.
Access denied
Tehran has so far refused to let Shaheed visit the country since being appointed in 2011, and has responded to only a handful of official requests for information.
Shaheed thus has relied on contacting campaigners and victims inside Iran, as well as exiles and human rights groups, to write his report on the country.
His report came almost three months after President Hassan Rouhani, a moderate, took office in Iran with a declared mandate to improve social and cultural freedoms at home.
Iran last month released dozens of political prisoners, including prominent rights lawyer Nasrin Sotoudeh. But many more remain behind bars or under house arrest, including figures rounded up in the aftermath of massive street protests sparked by a disputed presidential election in 2009.
Afkham also said Iran did not recognise the rapporteur.
"Iran considers the appointment of a special human rights rapporteur an insult to the great Iranian nation, and thus does not recognise it," she said.
Afkham criticised Shaheed for what she called "sources from terrorist and violent groups," saying they deprived the report of "legitimacy and legality".
Al Jazeera