SNC postpones internal meetings till early November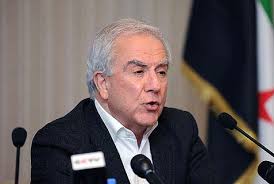 Syria's main opposition group has postponed internal meetings to early November as it faces international pressure to attend peace talks with President Bashar al-Assad's regime, a member told AFP Monday.
"Our political committee and general assembly meetings in Istanbul have been postponed till the start of November," said National Coalition member Samir Nashar.
Originally set for this week, the group had aimed to discuss and reach a common position on whether the opposition will attend a mooted international peace conference dubbed Geneva 2.
But a conference in London on Tuesday of the Friends of Syria countries that support the revolt against Assad prompted the Coalition to postpone its own meetings in Turkey.
"It didn't make much sense for the political committee to meet without the presence of the presidential committee" led by Coalition chief Ahmad Jarba, said Nashar.
Jarba will attend the London meeting, during which the Friends of Syria aim to reach an agreement on the framework of the Geneva 2 talks.
The Coalition is deeply divided over Geneva 2, with a key opposition bloc, the Syrian National Council (SNC), refusing any talks with the regime unless President Bashar al-Assad resigns.
But Nashar said there was "international pressure" on the SNC to change its position.
NOW/AFP