EU official says Iranians 'know what they have to do'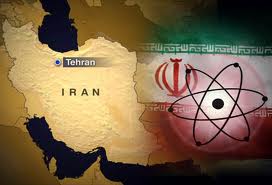 There is cautious optimism on the side of the European Union, as Iran returns to the negotiating table for meetings with Western powers on its long-disputed nuclear program.
On the sidelines of the talks in Geneva, euronews correspondent Ali May spoke to EU foreign affairs spokesman Michael Mann, and asked him what was expected of Tehran.
Mann told euronews: "What Iran needs to do is prove to the international community that it's not building a military nuclear program. That has to be done in terms of agreeing something with us and actually allowing the international inspectors to prove that on the ground."
Mann continued: "That is the endgame, but before then they of course have to start a process by actually engaging seriously and constructively in these negotiations, which they haven't done before. We're hoping that the new minister will match his words with his deeds and there will be something concrete from that side this time. "
Western powers have commended Iran's new president Hassan Rohani for bringing a more open tone to Tehran's engagement with the international community.
Michael Mann told euronews, however, that the talk must now be followed by actions, saying: "We've heard a lot from the Iranian side since the election of the new president, we haven't yet seen anything written down in black and white. They know what they have to do. "
"We hope that this will be a turning point for diplomacy. The last five rounds have not been very successful cause Iran has not engaged. If they follow up the warm words with concrete and really constructive proposals, then it could be a turning point. But let's not make any mistakes, let's not have any illusions, it is going to be a difficult process because this is a very complicated business," Mann concluded.
Euro News