Russia denies publishing conclusions over Arafat's death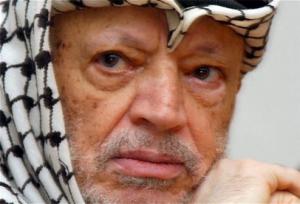 The Russian agency involved in studying the remains of Yasser Arafat on Tuesday denied issuing any conclusions about the death of the late Palestinian leader, after a report cited its chief as saying he could not have died from polonium poisoning.
Russia's Federal Medical-Biological Agency (FMBA) was one of several international agencies involved in exhuming Arafat's remains in November 2012.
Interfax earlier quoted FMBA head Vladimir Uiba as saying he doubted a report published in The Lancet over the weekend saying that Swiss radiation experts had found traces of polonium on Arafat's clothing.
"He could not have been poisoned by polonium," Uiba told the Russian news agency.
"The Russian experts who conducted the investigation did not find traces of this substance."
However, the FMBA quickly denied that Uiba had ever issued such a statement to Interfax.
"We have not publicised any official results of our forensic review," a spokesman for the agency said, reading from an official statement.
"Neither have we publicly confirmed nor denied media reports about there being or not being polonium in Arafat's remains."
Pressed to explain the Interfax report, the agency's spokesman said: "There was no statement."
NOW/ AFP