Saudi Aramco ready to start shale gas production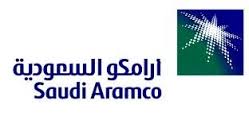 Saudi Aramco will join the United States in becoming an unconventional gas producer, as it prepares to commit gas supply to a major power plant project in northern Saudi Arabia, giving it more scope to boost lucrative oil exports.
Inspired by a shale gas boom in the US, which has transformed the country from the world's largest gas importer to a budding exporter, Saudi Arabia has been exploring its own large unconventional deposits and their potential.
"Only two years after launching our own unconventional gas program , in the northern region of Saudi Arabia, we are ready to commit gas for the development of a 1,000 megawatt power plant which will feed a massive phosphate mining and manufacturing sector," Saudi Aramco chief executive Khalid Al-Falih said on Monday.
"We are ready to start producing our own shale gas and unconventional resources in various types in the next few years and deliver them to consumers," the head of Saudi Arabia's national oil company said at the World Energy Congress in South Korea.
By unlocking its gas reserves, Saudi Arabia could use the fuel to power its domestic economy and allow more room for oil exports.
Saudi Aramco, the world's largest oil exporter, has carried out appraisal drillings and piloting of three prospective areas for unconventional gas in northwest, South Ghawar and for condensate-rich shale gas in the Rub' Al-Khali.
The gas will feed a proposed power plant in Jizan, which will be connected to a 400,000 barrels-per-day (bpd) refinery project.
Falih said on Sunday that the company hoped to complete the project in late 2016 to early 2017. Industry sources had said this could be delayed by 6-12 months because work on associated infrastructure was behind schedule.
"As part of our drive to become the world's most integrated energy company, we have increased our annual capital budget tenfold from $4 to $40 billion in the last 10 years."
He said Saudi Aramco is also on track to increase the average of its conventional oil recoveries to 70 percent, which is more than double the current world average.
"Saudi Aramco continues to play a pivotal role. In the past two years alone, we have swung our production by more than 1.5 million bpd in order to address market supply imbalances. And, we continue to make massive investments to maintain the world's largest spare oil production capacity of more than 2 million barrels per day."
He said the world's current gas reserves of more than 7,000 trillion cubic feet (tcf) had enormous room to grow, considering that the unconventional gas revolution had expanded the world's technically recoverable gas resources to the range of 30,000 tcf, which could meet global gas demand at current rates for more than 250 years.
Reuters