Franjieh calls for electing president by simple majority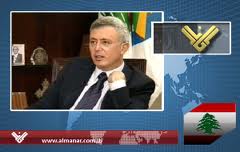 Marada movement leader MP Suleiman Franjieh , a stanch ally of Syrian President Bashar Assad called on Thursday for electing a new president by simple majority instead of the two thirds majority.
Under article 49 of the Lebanese Constitution, the president is elected by secret ballot and by a two thirds majority of the 128-seat parliament.
In an interview with As Safir newspaper, Franjieh who is a member of MP Michel Aoun's Change and Reform parliamentary bloc said: "If the circumstances were in favor of our political team, then the priority would be to nominate Aoun for the presidency."
"Let both the March 8 and 14 (alliances) nominate a president, then he can be an effective head of state and a ruler," he said.
Franjieh admitted that Christians should have more rights to feel the real partnership in the Lebanese administration.
But he warned that gaining these rights should not come at the expense of others.
President Michel Suleiman has on several occasions indicated that he does not intend to extend his mandate . On May 25, a new president must be in the Baabda Palace.
Franjieh who is closely associated with Hezbollah warned "no one in Lebanon or elsewhere has the ability to touch the arms of the resistance."
Thousands of Hezbollah fighters are fighting alongside the forces loyal to president Assad against the Syrian rebels who are seeking to overthrow the 40 year old regime despite the Baabda agreement that calls for distancing Lebanon from regional and international conflicts..
According to a recent special report by the New Yorker Hezbollah in Syria is acting on orders from Qassem Suleimani, Iran's chief of the Quds force in order to save the Syrian regime from collapsing. Hezbollah was formed as a division of the the Quds force back in 1982.