Libyan PM kidnapped by armed men in Tripoli, updates
Armed men have kidnapped Libyan Prime Minister Ali Zeidan from a hotel in Tripoli, two Arab television channels reported on Thursday.
Abu Dhabi-based Sky News Arabia quoted Libyan security sources as saying that Zeidan was seized from a hotel where he was staying in the Libyan capital and taken to an unknown destination. Dubai-based al-Arabiya carried a similar report.
Update 1: The Libyan government confirmed that PM Zedan was kidnapped and accused the Zawiya armed rebels of being behind the kidnapping.
Update 2: CNN- Armed rebels escorted the prime minister from the Corinthian Hotel in Tripoli into a convoy of waiting cars, said a hotel clerk who was not authorized to speak to the media.
The witness reported no gunfire during the incident, and said the gunmen was respectful and "caused no trouble."
Militias in the east of the country are demanding more autonomy from the central government, and have severely constrained Libya's oil output, which is central to its export revenue.
Last month, Zeidan said the nation is trying to rebuild after decades under Gadhafi's rule. He shot down reports that Libya is a failed state.
"We are trying to create a state, and we are not ashamed of that," Zeidan told CNN's Christiane Amanpour. "The outside world believes that Libya is failing, but Libya was destroyed by Gadhafi for 42 years, and was destroyed by a full year of civil war. And that's why we are trying to rebuild it."
Update 3: A group of former Libyan rebels said it seized the Prime Minister because of his government's role in the US capture of a top al Qaeda suspect in the Libyan capital.
"His arrest comes after the statement by John Kerry about the capture of Abu Anas al-Liby, after he said the Libyan government was aware of the operation," a spokesman for the group, known as the Operations Room of Libya's Revolutionaries, said referring to the US Secretary of State.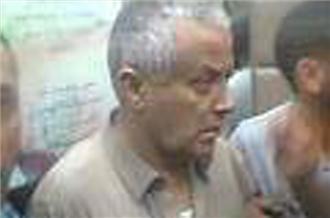 Al-Arabiya television channel quoted Libya's justice minister as saying that Zeidan had been "kidnapped" and showed what it said were video stills of Zeidan frowning and wearing a grey shirt undone at the collar surrounded by several men in civilian clothes pressing closely around him.
Photo:Libyan Prime Minister Ali Zeidan speaks at the 68th United Nations General Assembly in New York, September 25, 2013.
Credit: Reuters/Andrew Burton/Pool
Reuters