Egypt Revokes Permit for Brotherhood's NGO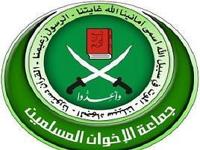 Egypt's interim government has revoked the permit for a non-governmental organization set up by the Muslim Brotherhood.
Tuesday's move by the Cabinet is the latest in its push to dismantle the Brotherhood, from which ousted President Mohammed Morsi hails.
It follows a Sept. 23 court ruling that banned the Brotherhood and its affiliates, and ordered its assets confiscated.
The Brotherhood's NGO was registered in March, while Morsi was still in power. It was set up as one of the two main legal faces of the Islamist group, which was outlawed for most of its 85-year existence.
Morsi was ousted in a popularly-backed military coup on July 3.
Since then, hundreds of Brotherhood supporters and the group's top figures have been arrested. Morsi is being held incommunicado at a secret location.