Hezbollah elements tell a journalist: "we are the state"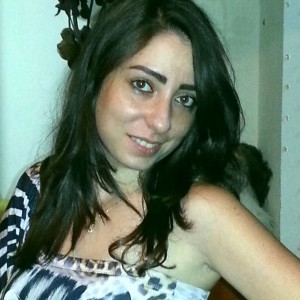 A day after Hezbollah detained Journalist Hussein Shamas it assaulted at one of its a checkpoints near Galerie Samaan, a mostly Christian area bordering the Hezbollah stronghold of Dhahieh , Al Anwar newspaper journalist Maha al Rifai , who was beaten , cursed and insulted by the Hezbollah elements that were manning the  checkpoint .
This is all under the pretext of special security measures, that the Iranian backed militant group has been conducting in several parts of Lebanon.
Rifai , who was outraged later told her story to the Future TV. They reportedly demanded her car registration and drivers license but refused to give them back to her. When she asked about the reasons behind holding her documents and asked to contact a Lebanese Internal Security Officer she was told :" We are the state …get into your car you animal" and started cursing her .
When she insisted that a Lebanese internal police officer should attend to the matter one of the Hezbollah elements tried to hit her with an electric cane .
Minutes later a member of the Lebanese Internal security ( intelligence branch) arrived and when she threatened to report this to the media the intelligence officer gave her the car documents.
One of the Hezbollah elements then told her : "Don't you ever think you can come back to the Dhahieh area" and continued to curse her.
She told Future TV that she wanted to file a complaint against Hezbollah but found out later that she can only file in "Haret Hraik area of the Hezbollah Republic which is off limits to me " .
Rifai concluded that Hezbollah is undermining Lebanon's sovereignty and security, restricting freedom of speech and freedom of movement all under the pretext of special security measure following the bomb attacks in its Dhahieh stronghold