Pastor Terry Jones arrested with Kerosine-soaked Korans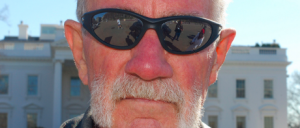 Florida pastor Terry Jones was arrested Wednesday evening while transporting materials to hold a Koran-burning ceremony.
Jones was arrested on an unspecified felony charge, which has been reported as "transporting hazardous materials," after he was pulled over in Polk County with nearly 3,000 kerosene-soaked copies of the Koran in the bed of his pickup truck, which was towing a barbecue grill.
"We originally met this afternoon" at a McDonald's, Stephanie Sapp, a member of Jones' organization Stand Up America, told The Daily Caller.
"At about 4:25 we left to go to the park. As we pulled onto the main highway, several unmarked cars pulled up. They pulled us over. They asked both [the driver] and Dr. Jones to get out the truck, which they did. They asked if they were armed, which they legally were, they both had concealed weapons permits. They asked them to give up the weapons, which they did, then they handcuffed them and arrested them," Sapp said.
"They were told that because they had kerosene and a grill, that was illegal. We don't know at this point what the charge is. They have not yet been booked into jail," Sapp said.
"My husband Wayne was the driver. Dr. Jones was the passenger. They both were arrested, even though the truck was registered to [Wayne]," Sapp said. "They arrested both of them."
"I've heard that" a complaint was called in earlier in the day about Jones' planned activities, Sapp said, but she could not definitively confirm that to be the case. "Some media were milling around earlier" outside the group's meeting, Sapp said.
Jones announced plans on his website to burn 2,998 Korans on September 11, to commemorate the twelfth anniversary of terrorist attacks on New York City and Washington, D.
Daily Caller