Geneva Talks Mark Big Test for U.S., Russia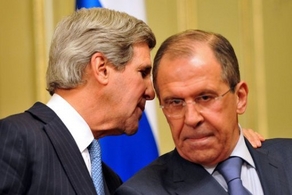 The decisions of the U.S. Congress and the United Nations on how to handle Syria's chemical weapons now hinge on two days of meetings starting Thursday between Secretary of State John Kerry and Russian Foreign Minister Sergei Lavrov.
The meetings, to be held in Geneva, will represent Moscow's effort to reclaim a superpower's role on the world stage, while the Obama administration is looking for a way to defuse a showdown without being embarrassed either by losing a vote in Congress or the U.N. on action in Syria.
Stakes are high for Russian President Vladimir Putin, who vowed this week to force the regime of Syrian President Bashar al-Assad to disarm, and President Barack Obama, who delayed his vow of a military strike first to ask for a congressional blessing and then to seek a complicated agreement with Mr. Putin following months of tension and mistrust between the two governments.
The Obama administration has cautiously embraced the Russian initiative as a last-ditch effort to stave off direct American military involvement in Syria's civil war. But senior U.S. officials and other Western allies said they remain wary about Russian's intentions and whether Mr. Putin is simply seeking to buy time for his close ally in Damascus.
"Our goal here is to test the seriousness of this proposal, to talk about the specifics of how this would get done, what are the mechanics of identifying, verifying, securing and ultimately destroying the chemical weapons," said State Department spokeswoman Jennifer Psaki. "And, this requires, of course, a willingness from both sides."
Mr. Kerry's meetings with Mr. Lavrov will occur after a feverish three weeks in which a chemical attack U.S. officials blame on the Syrian government prompted Mr. Obama to vow to retaliate with missile strikes.
After criticism, Mr. Obama asked for congressional approval of a resolution authorizing the use of force. As that effort sagged under congressional resistance and public opposition, Mr. Kerry inadvertently invited a diplomatic overture from Moscow by saying in an offhand comment in London on Monday that Syria could avoid a military strike by surrendering its chemical weapons to international control.
That same day, Syrian officials acknowledged for the first time that they had chemical weapons and agreed to hand them over.
France, the U.K. and the U.S. began drafting a U.N. Security Council resolution that would require Syria's compliance under the threat of force, but Russia objected.
At a special Seib & Wessel event Wednesday, Sen. John McCain (R., Ariz.) says Russia's strategy to become part of a diplomatic solution for Syria's chemical weapons may only be a stalling tactic designed to buy time for its ally in the Middle East.
On Wednesday, the three presented their proposals. Russian and U.S. chemical-weapons experts will help "the two ministers sketch out a possible scenario of a regime of inspections," a Western diplomat said.
The diplomat added that "if the Russians can be taken at their word and get the Syrians to disarm and dismantle these chemical weapons…everything else will follow from that."
Messrs. Kerry and Lavrov have forged an unlikely diplomatic partnership this year, meeting nearly a dozen times in a bid to end the Syrian conflict. Mr. Kerry has said Russia is a crucial partner in trying to stabilize Syria and the broader Middle East.
Syrian opposition leaders, though, have repeatedly warned that the Russians are manipulating Mr. Kerry.
They said Moscow's interest in the Geneva peace process has been largely driven by a desire to buy more time for Mr. Assad to crack down on his political and military opponents. And they said they had little hope that Russia's disarmament initiative will go anywhere.
"After more than two years of Russia aiding the Assad regime, the coalition doubts it would be able to bring about a peaceful, democratic conclusion to the Syrian civil war, said Farah Al-Atassi, a member of Syria's main political opposition group. "How can we trust them? They've become part of the problem. They are not a part of the solution," she said.
Mr. Kerry was to be accompanied by a team of U.S. experts who were set to meet with similar specialists from Russia to evaluate the details of the proposal.
However, U.S. officials made clear that they aren't trying to settle a key point of disagreement that has emerged between Moscow and Western powers: whether the effort to take control of Syria's chemical weapons should be accompanied by a threat of force.
Moscow argues that the Syrian regime's quick agreement to the proposal was enough of a concession and that further consequences should be considered only after any compliance problems arise.
The State Department and White House said any resolution should be credible and "binding," but appeared to leave open the possibility that the U.S. would accept a Security Council resolution that didn't include the threat of force. White House officials said they are seeking a diplomatic proposal that includes specific benchmarks for success.
White House Press Secretary Jay Carney also said Russia now has "put its prestige on the line" by trying to broker a deal for Syria. Administration officials also suggested Moscow's involvement would deter Syria from using chemical weapons again.
"I think this whole process will test the seriousness of all participants," Mr. Carney said.
The White House continued Wednesday to reserve the option of military force. "Absent the success of a diplomatic initiative like this that verifiably removes chemical weapons from Assad's control, the right course of action is to engage in a limited operation," Mr. Carney said.
The diplomatic initiative could help Mr. Obama eventually gain approval from Congress for some type of resolution regarding Syria.
"There's the potential for more support, but it's hard to predict," a senior administration official said. "And we are under no illusions about the resistance to supporting a strike, among the public and therefore in Congress."
Before delivering a prime-time address Tuesday, Mr. Obama encouraged lawmakers to continue working on a resolution—but one that is tweaked to include a diplomatic ultimatum, officials said.
Administration officials privately acknowledge that the vote in Congress this week was headed for failure before a surprise last-ditch diplomatic effort, led by Russia, inadvertently emerged, prompting Mr. Obama to tell Americans Tuesday that he had asked congressional leaders to postpone voting on a resolution authorizing military force.
"A number of members have begun looking at resolutions that might take into account the diplomatic avenues that are being pursued, and that is certainly worthy of pursuit," Mr. Carney said. "We're in consultations with Congress about that."
Another senior administration official said the U.S. legislative pause to pursue diplomacy could also elicit another vote in the British Parliament, a move the White House believes could turn out positively this time and strengthen Mr. Obama's hand on Capitol Hill.
In Moscow, Russian officials touted Moscow's initiative as a triumph for Kremlin diplomacy.
"Russia's breakthrough initiative to put Syrian chemical weapons under international control for later destruction left the U.S. administration and President Obama no choice," said Vladimir Kuroyedov, chairman of the Defense Committee in the State Duma, the lower house of parliament.
In the Duma on Tuesday, legislators overwhelmingly backed a nonbinding resolution calling on the U.S. to give up its "plans for aggression" against Syria.
WSJ