Stl's Trial Chamber Presiding Judge Resigns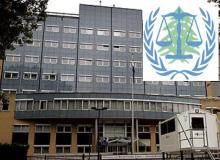 The Special Tribunal for Lebanon announced on Tuesday that Presiding Judge of the Trial Chamber, Judge Robert Roth has resigned from the International court that was created to try the killers of former Lebanese Prime minister Rafik Hariri .
Here is the press release that was issued with regards to Roth's resignation
Leidschendam, 10 September 2013 – Judge Robert Roth, Presiding Judge of the Trial Chamber, has resigned from the Special Tribunal for Lebanon.
Judge Roth joined the Tribunal in September 2011 following a distinguished career in the judiciary as well as academia.
During his time at the STL, Judge Roth performed his duties true to his ideals and with energy. It is unfortunate that he will not be presiding over the trial of the accused, currently scheduled to start in January 2014.
The resignation of Judge Roth does not impede the preparations that are currently under way for a fair and expeditious trial. The Special Tribunal for Lebanon has mechanisms in place to ensure that its mandate is met, including the possibility of assigning an Alternate Judge in the event of a resignation.
In a related development As safir newspaper reported on Wednesday that the International Tribunal had issued an indictment against a fifth Hezbollah member , but that reporting procedures, which are made by the Lebanese judiciary, specifically via Judge Jocelyn Thabet , stumbled after the bombings of the southern Beirut suburb of Dhahieh , a Hezbollah stronghold.