Syria's FSA chief accuses Russia, Assad regime of deceit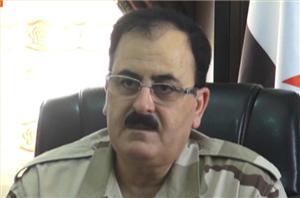 Syria's top rebel commander in a television interview Monday accused President Bashar al-Assad's regime and Moscow of deceit after Syria welcomed a Russian proposal to hand over its chemical weapons.
"We call for strikes and we warn the international community that this [Assad] regime tells lies, and the liar [Russian President Vladimir] Putin is its teacher. Putin is the biggest liar," Free Syrian Army chief Selim Idriss told Al-Jazeera.
Earlier, amid US talk of a punitive military strike on Assad's regime, Russian Foreign Minister Sergei Lavrov met his Syrian counterpart Walid al-Muallem in Moscow.
Lavrov urged Damascus to "place the chemical weapons under international control and then have them destroyed."
Muallem later said "Syria welcomes the Russian initiative based on the Syrian leadership's concern about the lives of our nationals and the security of our country."
But Idriss was enraged by both men's comments, and urged the world not to believe them.
"The regime wants to buy time to save itself" from a proposed strike, the rebel chief told the Qatar-based satellite broadcaster.
"I say to decision-makers that we know this regime, we have experienced it, and we warn you against falling into its trap of deceit and dishonesty," Idriss said.
Damascus and Moscow both "know that a vote is coming up in the US Congress, and they also know that such strikes would bring down Assad's regime," he said.
US President Barack Obama is racing to win congressional backing for strikes to punish the Syrian regime's alleged use of chemical weapons.
According to US intelligence, more than 1,400 people in rebel-held suburbs of Damascus were killed in an August 21 strike which involved the use of sarin nerve gas.
Obama had earlier said that using chemical weapons in the Syria conflict would constitute a "red line" that would warrant military intervention.
AFP