Lebanon FM urges foreigners to stay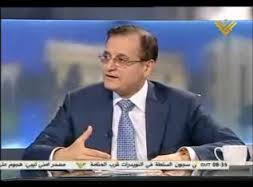 Lebanon's caretaker Foreign Minister Adnan Mansour urged the foreign nationals living in Lebanon to remain in the country stressing that they are being protected by the state and the situation is calm for the time being.
"Foreign citizens are receiving full attention from the Lebanese people and the Lebanese state," Mansour told the National News Agency on Saturday and "hoped foreigners would remain in Lebanon since the situation is calm for the time being."
His comments come following a flurry of travel warnings issued against travel to Lebanon
Commenting on the US embassy's latest announcement over downsizing the number of its employees, Mansour said: "This is an internal procedure by the concerned embassy."
"We wish they would stay in Lebanon since the situation is currently calm," he added.
On Friday, the US State Department ordered its "non-emergency personnel and family members" to leave the US Embassy in Lebanon due to security threats.
The the US State Department also urged U.S. citizens to avoid all travel to Lebanon "because of current safety and security concerns," noting that "U.S. citizens living and working in Lebanon should understand that they accept risks in remaining and should carefully consider those risks."
Britain on August 30 also issued a travel warning against trvel to Lebanon and the Italian Navy had dispatched a ship to Lebanon to evacuate its UNIFIL troops if needed.
Regional tension has increased over the potential of a US-led strike against the Syrian regime in retaliation to an August 21 chemical attack outside Damascus.
Iran and Hezbollah have all warned against conducting the strike on Syria.
US Military officials have been trying to predict the range of possible responses from Syria, Iran and their allies. U.S. officials said they are on alert for Iran's fleet of small, fast boats in the Persian Gulf, where American warships are positioned. U.S. officials also fear Hezbollah could attack the U.S. Embassy in Beirut.
Harassing Gulf citizens
Hezbollah has been accused of harassing Arab Gulf citizens and diplomats.
Hezbollah militants briefly took captive a Saudi embassy driver and impounded his car, Saudi Ambassador to Lebanon Ali Awwadh Asiri said on August 30 .The militants reportedly stopped the car in Beirut's Galleri Saman area and scoured through confidential embassy papers and took their photographs before releasing the Saudi driver.
The incident, Asiri said, breaches diplomatic norms and is in flagrant violation of the diplomatic immunity and Lebanese law.
Asiri added that on August 29 two Saudi nationals were stopped in Mu'awwadh area by Hezbollah militants. They were held for long hours and illegally interrogated.
In another related development the Kuwait embassy in Lebanon urged citizens to leave the country as soon as possible and provided plane that left Beirut on August 30 "for those wishing to leave."
The embassy, in a statement, made the appeal after some parties adopted "unofficial" security measures "outside the framework of the State" which resulted in harassment of citizens and diplomats in Lebanon. This was in reference to the security measures Hezbollah adopted in Beirut's southern suburbs after two bombings targeting the pro-Hezbollah area killed dozens and wounded hundreds. Many Lebanese citizens and foreign nationals including diplomats complained about the harassment by Hezbollah.
Several other Gulf countries also evacuated their citizens from Lebanon and issued travel warning against travel to the country.