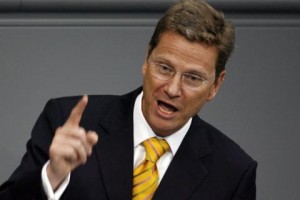 Germany will sign a Group of 20 statement supported by 11 nations calling for a strong international response to Syria's alleged use of chemical weapons, German Foreign Minister Guido Westerwelle said on Saturday.
"After we saw this excellent and very wise position of the European Union, the (German) Chancellor (Angela Merkel) and myself decided that we support now the G20 statement," Westerwelle said. While the statement called for a strong international response, it fell short of supporting military strikes on Syria that U.S. President Barack Obama is considering.
Eleven members of the Group of 20 — Australia, Canada, France, Italy, Japan, Republic of Korea, Saudi Arabia, Spain, Turkey, the United Kingdom and the United States signed the statement yesterday.
Reuters