Tension prompts Italy to send warship to Lebanon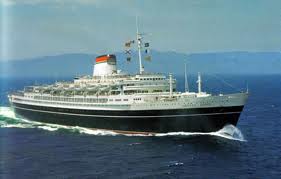 Italy has dispatched a warship to the eastern Mediterranean that could evacuate Italian troops from Lebanon if the conflict in neighboring Syria spills over the border, the navy said on Friday.
"This is the best possible asset to act quickly in case of an evacuation," a navy spokesman told AFP.
The Andrea Doria, a 153-metre long destroyer, "will monitor the situation", he said.
Italy has 1,100 soldiers deployed in Lebanon, where it heads up the United Nations Interim Force in Lebanon (UNIFIL) on the unstable southern border with Israel.
A total of around 10,000 soldiers take part in UNIFIL.
Quoted in Italian media on Friday, UNIFIL chief Paolo Serra said there was "tense calm" in southern Lebanon.
"There have been moments of tension in recent weeks", he said, as the possibility looms of US-led military strikes on the Syrian regime in retaliation over the alleged use of chemical weapons against civilians.
The Italian navy said the warship was already in the area, which has seen a major concentration of international naval assets in the last few days.
The navy said it had also sent a frigate, the Maestrale, to patrol off the coast of Lebanon.
The Italian government has ruled out taking part in any armed intervention in Syria without a mandate from the United Nations Security Council.
AFP