Arab League urges action against Syrian government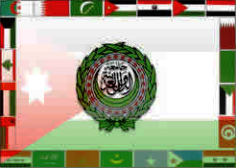 Arab states on Sunday urged the international community to take action against the Syrian government over a chemical gas attack that killed hundreds of civilians.
The final resolution passed by an Arab League meeting in Cairo urged the United Nations and international community to "take the deterrent and necessary measures against the culprits of this crime that the Syrian regime bears responsibility for".
The League foreign ministers also said those responsible for the attack should face trial, as other "war criminals" have.
Saudi Foreign Minister Saud al-Faisal said condemnation of Syria over the poison gas attack, which U.S. officials say killed 1,429 people, was not enough.
He said opposing international action on the grounds that it was "foreign intervention" was no longer acceptable.
"Any opposition to any international action would only encourage Damascus to move forward with committing its crimes and using all weapons of mass destruction," said Faisal.
"The time has come to call on the world community to bear its responsibility and take the deterrent measure that puts a halt to the tragedy."
The United States had seemed to be gearing up for a strike against President Bashar al-Assad's forces over an August 21 poison gas attack, but is now seeking Congressional approval first.
President Barack Obama's decision to delay military action to seek Congressional support could delay a strike by at least 10 days, if it comes at all.
The Arab League resolution promised to "present all forms of support" to help the Syrian people to defend themselves.
Syria's neighbors Lebanon and Iraq, as well as Algeria, all declined to back the text, as they have done with similar resolutions in the past. Syria itself is suspended from the League.
The meeting highlighted divisions between Saudi Arabia and Egypt over how to approach the Syrian crisis.
Egypt, which has been promised $5 billion by Saudi Arabia to bolster its dwindling reserves since the army overthrew Islamist president Mohamed Mursi, had said it was opposed to foreign military intervention in Syria, but did not vote against the resolution.
Reuters