Israelis fear U.S. debate on Syria signals weakness on Iran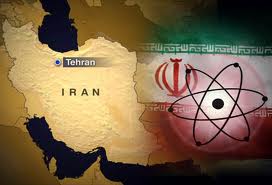 Israel braced for rockets and got a diplomatic bombshell instead.
The Obama administration's surprise decision to delay a U.S. strike against Syria to allow for congressional debate left anxious Israelis relieved Sunday that any potential blow-back from Syria would be postponed for at least a week.
But there was hand-wringing inside government offices over how Obama's hesitancy will be interpreted in the restive region and what it says about U.S. assurances to Israel that it will use military force to stop Iran from obtaining a nuclear bomb.
Many here viewed Obama's last-minute equivocation as the latest evidence of a growing U.S. reluctance to engage aggressively in the Middle East, a worrisome prospect for a nation that relies heavily on its close American ties to intimidate enemies.
Even if the U.S. eventually punishes Syria for its alleged use of chemical weapons last month, Obama's delay is expected to embolden those in Israel who argue for a unilateral military strike against Iran.
And the upcoming congressional debate over Syria will complicate Israel's effort to keep a low profile on the issue and avoid taking sides in what could become a partisan clash in Washington.
Not surprisingly, Obama's announcement dominated the headlines and airwaves Sunday in Israel, where citizens had been rushing to get government-issued gas masks in anticipation that Syria or Iran would make good on their threat to bomb Israel in the event of a U.S. strike against Damascus.
Some praised Obama for putting the matter to a more rigorous debate. Many predicted the U.S. ultimately would still strike Syria and that the impact could be stronger with a united American front.
But in a region that tends to value military strength over democratic ideals, others lambasted Obama's decision and said it would be seen as a sign of weakness.
"They are opening the champagne in Iran and probably switching to higher gear on their way to nuclear weapons,'' said Housing Minister Uri Ariel, one of several Israeli lawmakers who ignored pleas from Prime Minister Benjamin Netanyahu to keep silent about the sensitive issue.
"If anyone really thinks this president will strike Iran based on evidence that Iranians have crossed the red line towards nuclear weapons, they must be hallucinating,'' Ariel said.
Economy Minister Naftali Bennett, head of the nationalist Jewish Home party, said the delay exposed what he described as the worthlessness of international guarantees often offered by the U.S. and others to pressure Israel to restrain its military or make concessions to Palestinians.
"The international stammering and hesitancy regarding Syria proves once again that Israel can rely on no one but itself,'' Bennett wrote on his Facebook page. "From Munich 1938 to Damascus 2013, nothing has changed." Bennett was referring to an international agreement signed in Munich in 1938 in which world powers acquiesced to Nazi Germany's annexation of part of Czechoslovakia.
Netanyahu, who did not comment directly Sunday on Washington's shift, sought to hit a chord of confidence despite the anxiety behind the scenes.
"Israel is calm and self-assured,'' he said during a cabinet meeting Sunday.
But Israeli officials and analysts expressed concern that American deterrence in the region is waning.
"This isn't about Syria, it's about Iran,'' said Jacob Dayan, the former Israeli consul general in Los Angeles. "If the U.S. is perceived as weak, that projects on Israel as well. We need the U.S. to be strong."
As the only country in the Middle East believed to possess nuclear weapons, Israel has threatened to attack Iran's purported nuclear program to prevent the Islamic regime from joining the nuclear club. Iran says its nuclear program is for peaceful purposes.
Speculation about a unilateral Israeli strike peaked last year, but waned when it became clear that Netanyahu was having difficulty convincing his own coalition partners and military leaders to strike without U.S. involvement. During Obama's visit to Israel earlier this year, he assured the public he had their back.
Now Netanyahu may find it easier to rally support for an attack against Iran and encounter fewer voices arguing that Israel should let the U.S. lead any strike, officials said.
Others cautioned against making snap judgments, saying the Obama administration may yet reestablish its deterrence power by striking Syria.
"Israelis are impatient, nervous and want immediate results,'' said Itamar Rabinovich, former Israeli ambassador to the United States who led peace talks with Syria in the 1990s.
"But there's a huge difference in the time table of a super power and that of a small nation that is facing imminent threat,'' he said. "My advice to Israel is wait and let's see what happens."
Labor Party leader Shelly Yachimovich called upon Israelis to "trust the U.S., our friend and ally, to use both moral and strategic judgment regarding a tyrannical regime murdering its citizens."
But many characterized the delay as another in a series of U.S. missteps since the Arab spring transformed the region. Many in Israel still blame Obama for abandoning former Egyptian President Hosni Mubarak, who had been seen here as reliable ally of the U.S. and Israel despite his heavy-handed rule.
By hesitating to enforce his self-imposed red line against the use of chemical weapons in Syria, Obama is undercutting his credibility in the region, warned Efrain Inbar, director of the Begin-Sadat Center for Strategic Studies at Bar-Ilan University.
Obama is "becoming a laughingstock in the eyes of friends and foes alike,'' Inbar said. "What are the Saudis supposed to make of the U.S. conduct? Or the Egyptians? It's pathetic that the leader of the free world has to ask permission from a few hundred people."
For Israel, the upcoming congressional debate will be tricky. Though Israeli leaders have called for the U.S. and international community to punish Syrian President Bashar Assad, Israel has tried to avoid inserting itself into the American debate about whether to use force.
But the White House is arguing that a strike against Syria is needed, in part, to protect Israel.
Israeli officials say they are nevertheless reluctant to take an active role in helping Obama make the case for intervention.
"We will be criticized if we stand on the sidelines and don't say anything while the congressional debate rages on, and we'll be criticized for interfering if we do say something,'' said an Israeli official who was not authorized to speak publicly on the issue.
Columnist Chemi Shalev from Haaretz newspaper said Israel may no longer be able to afford the luxury of avoiding the debate.
"Time to put up or shut up, get off the fence and spend some of the precious political capital that Israel supporters have amassed in order to fight in the Washington trenches for something that most Israelis contend is crucial to their national interests,'' he wrote Sunday.
LA Times