Parents of kidnapped Turkish pilots may kidnap Lebanese, FM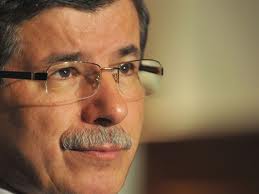 Turkish Foreign Minister Ahmet Davutoglu warned his Lebanese counterpart that the relatives of the two pilots kidnapped in Lebanon may kidnap Lebanese in Turkey if the Turkish Airlines pilots are not freed soon , An nahar newspaper reported on Wednesday.
During a phone conversation with caretaker Lebanese Foreign Minister Adnan Mansour , Davutoglu urged the Lebanese authorities to exert all efforts needed to free the pilots.
Mansour responded by saying Lebanon is doing all it could but you also need to exert more efforts to free the held Lebanese in Syria.
Davutoglu responded by saying " If the kidnapped pilots are not released soon this could prompt their relatives in Turkey to kidnap Lebanese citizens."
The pilots were kidnapped in a majority Shiite area of Beirut, controlled by theIranian backed Lebanese Hezbollah militant group , a close ally of President Bashar al-Assad.