Israel violates Lebanon airspace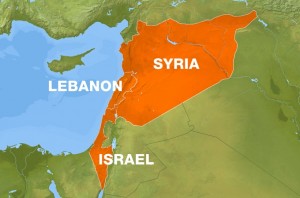 Israeli military fighter jets flew, before noon on Wednesday at a medium altitude, over Nabatieh , Ikleem al Tuffah , Marjayoun and Khiam in south Lebanon according to local reports.
About 22 Israeli soldiers were also reportedly seen with "Merkava" tanks near the Wazzani parks along the barbed wire.
The report added that the Israeli soldiers paraded in the area for about 3 hours, and moved one of the tanks to the occupied village of Ghajar in the vicinity of a military location. This prompted Lebanese army soldiers stationed in their position at the top of the Wazzani parks to mobilize and monitor the Israeli moves and at the same time "UNIFIL" forces were seen patrolling the area.