Turkey issues a travel advisory against travel to lebanon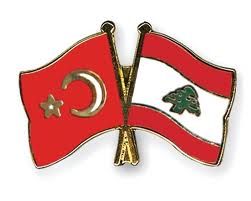 As expected Turkey's Foreign Ministry issued a travel advisory on Friday in which it called on Turkish citizens to avoid traveling to Lebanon unless it is absolutely necessary . This move is expected to deal another blow to Lebanon's tourism industry which has been suffering ever since the uprising in Syria erupted nearly two and a half years ago .
"We advise Turks present in Lebanon to return to Turkey if they are able to." Turkey's Foreign Ministry said
"Given the current situation it is vital that our citizens avoid all travel to Lebanon," the Foreign Ministry also said in a statement posted on its website
"We suggest that citizens who are still in Lebanon return to Turkey if they can, or if they have to remain, to take all necessary measures to ensure their personal safety and be vigilant," the statement added.
It also said that Ankara expected the Lebanese government to take "all necessary measures" to ensure the safety of Turkish citizens in the country.
Early on Friday, gunmen stopped a bus boarded it and kidnapped two pilots working for Turkish Airlines on Beirut's airport road, Lebanon's caretaker Interior Minister Marwan Charbel told reporters . They were riding the bus from Rafic Hariri International Airport to their hotel when the assailants in two vehicles stopped it.
A Group calling itself "Visitors ( Zouwar) of Imam al-Rida" claimed responsibility for the kidnapping of the Turkish pilots, Al Jadeed ( or New ) TV reported on Friday
Charbel said very little is known about this group , but according to reports Alī ibn Musa al-Riḍā , who was known as an Imam of knowledge was the seventh descendant of the Islamic prophet Muhammad and the eighth of the Twelve Imams, according to the Shiite sect of Islam
It is also not known whether this group is connected to the relatives of the 11 Shiite pilgrims who were kidnapped in Syria in May 2012 on their way from Iran to Lebanon. Turkey was involved in trying to help the Lebanese government in its negotiation to free the pilgrims from the Syrian rebels who kidnapped them in an Aleppo province. Turkey was accused by the relatives of not doing enough to free the pilgrims and for this reason they arranged during the past several months several rallies, sit ins and protests against Turkish Airlines and the embassy in Beirut to pressure the Turkish government to do more.
One of the spokespersons for the Shiite pilgrims' relatives , Sheikh Abbas Zgheib denied responsibility for the kidnapping of two Turkish pilots in Lebanon but sounded elated.
"So far, there is no indication of any involvement of the [Shiite pilgrims'] relatives in the kidnapping of the Turkish airplane's pilot and his co-pilot," Zgheib told the National News Agency on Friday .
However, Zgheib said that the Shiite pilgrims' relatives support the kidnapping, especially if it aims at putting an end to the detention of their relatives in Syria.
Turkey , which is mostly Sunni has been supporting the uprising in Syria while Shiite Iran and Hezbollah have been supporting the Syrian regime in its deadly crackdown against the Syrian rebels.
Update: National News Agency said the previously unknown group Visitors ( Zouwar) of Imam al-Rida that claimed responsibility for the kidnapping issued a statement on Friday saying that the pilots "will only be released when the Lebanese hostages in Syria return to Lebanon.
.