Hezbollah TV: EU's decision was 'made in Israel'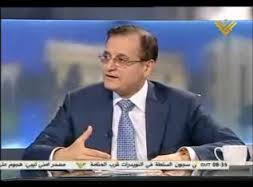 Al-Manar TV blasted the EU's decision over listing Hezbollah's military wing as a terrorist organization and accused the European Union of bowing to Israeli pressure.
The European Union's decision to list Hezbollah's military wing as a terrorist organization was "made in Israel" , reported Al Manar TV which is owned by Hezbollah and called the decision a blatant aggression against Lebanon and its resistance.
Al Manar TV added: "Hezbollah has no military wing other than the resistance."
In an interview with Al Manar , Lebanon caretaker Foreign minister , a close ally of Hezbollah accused some Lebanese factions of playing a role in the EU's decision :
"The European decision will have its repercussions in Lebanon and there are local factions that played a negative role in this respect."
Mansour asked" We want to know what does the EU want from Lebanon in the future, then, we will have a clear and brave stance."
US applauds decision
On the other hand The United States on Monday applauded the EU's designation of the Lebanese militant group as a "terrorist organization," US Secretary of State John Kerry said.
"With today's action, the EU is sending a strong message to Hezbollah that it cannot operate with impunity," Kerry said in a statement, calling the move by the European Union "an important step."
Kerry said the designation showed "there are consequences" for Hezbollah's actions, "including last year's deadly attack in Burgas, Bulgaria, and for plotting a similar attack in Cyprus.
"This designation will have a significant impact on Hezbollah's ability to operate freely in Europe by enabling European law enforcement agencies to crack down on Hezbollah's fundraising, logistical activity, and terrorist plotting on European soil."
At the same time, analysts voiced doubts about the effectiveness of the measure, questioning if Hezbollah really can be broken down into separate parts for punishment or reward.