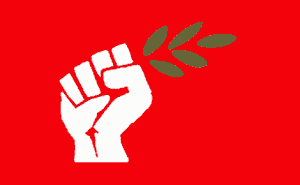 The Lebanese Central Security Council informed on Thursday Phalange party MPs Sami Gemayel, Elie Marouni and Nadim Gemayel of withdrawing the security forces that are in charge of their protection, LBC reported on Thursday .

Similarly, Future Movement bloc MP Ahmad Fatfat was also informed by the Central Security Council that the security members appointed to protect him were withdrawn, the report added.
The Phalange party and the Future Movement are considered key components of the March 14 alliance
Fatfat held, in a press conference, the concerned authorities responsible for any harm he may be subjected to. Following his statement, he received a phone call from minister Charbel informing him that he reappointed security members in charge of his personal protection.
Similarly the Phalange deputies held caretaker Interior Minister Marwan Charbel responsible for their personal safety. According to observers , they too should expect a similar call from Charbel.
Update
Lebanese Forces
According to MTV the Central Security Council informed Lebanese Forces MP Antoine Zahra that the security forces appointed to protect him were withdrawn.
The Lebanese Forces form another key component of the march 14 alliance
Zahra told MTV: "The March 14 camp is preparing a statement to condemn the latest security measures." He added: I question the timing of this call"
Voice of Lebanon radio also reported that the Lebanese Forces parliamentary bloc received a similar message from the Central Security Council
This error message is only visible to WordPress admins
Error: No connected account.
Please go to the Instagram Feed settings page to connect an account.