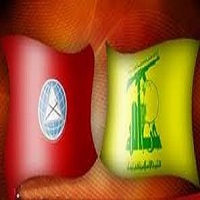 Future TV reported that "a meeting was held Wednesday evening between the leaders of the Progressive Socialist Party and Hezbollah in the Dhahia, a southern Beirut suburb.
Representing PSP were Ministers Ghazi Aridi, Wael Abu Faour, Alaa Terru and MP Akram Chehayeb , while Hezbollah was represented by ministers Mohammed Fneish and Hussein Hajj Hassan and MP Hassan Fadlallah and security official Hajj Wafik Safa .
PSP sources described the meeting as routine aimed at discussing the security situation in the country and finding solutions for the current crises over forming a new cabinet.
PM Designate Tammam Salam has been trying to form a cabinet of 24 ministers ( 8 each for the centrists, March 14 and March 8 blocs) for several months but the Hezbollah-led March 8 group is insisting on having a veto power in the cabinet. For this reason the country remains without a cabinet.
PSP leader MP Walid Jumblatt,Salam and president Michel Suleiman form the centrist bloc.
While Jumblatt has voiced his support for the Syrian rebels trying to overthrow the Syrian regime, Hezbollah fighters have been fighting for several months alongside the forces of Syrian president Bashar al Assad against the mostly Sunni rebels.