37 indicted in Sidon battles including Assir, Shaker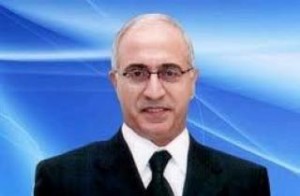 State Commissioner to Lebanon's Military Court Judge Saqr Saqr indicted 37 people, including the radical Salafist Sheikh Ahmad al-Assir, for their involvement in Sidon's Abra clashes, the state owned National News Agency reported on Thursday.
Among the indictees are three Syrian nationals, Palestinians, and ten fugitives, including Assir and retired singer Fadel Shaker.
The 37 suspects were accused of forming a terrorist group, attacking citizens and the Lebanese Armed Forces, intentionally killing and injuring soldiers, and vandalizing military vehicles, buildings, and cars.
If convinced, the suspects face the death penalty.
Sheikh Assir was also accused of making statements which affect the military institution, creating strife and tampering with civil peace.
Saqr referred the file to the military investigative judge to probe into the case.
The Lebanese army seized control of Assir's headquarters last week after his supporters battled the army for two days, resulting in the death of 18 soldiers.
The Lebanese army handed over last Saturday the mosque of Bilal bin Rabah , the scene of the clashes to the Muslim Ulemas. Assir who is now on the run was the former Imam of the Mosque.
Sidon Mufti Sheikh Salim Sousan said after the handover of the Bilal bin Rabah mosque:
" I salute the victims of the clashes and I announce that we regained control of this mosque and it will be reopened in the future."
Sousan named Sheikh Mohammed Abou Zeid as the mosque's new Imam and called for a society of law and order .
"We oppose the illegitimate arms and support the army. We demand a society of law and order." Sousan stressed