Syria rebels claim Hezbollah used chemical weapons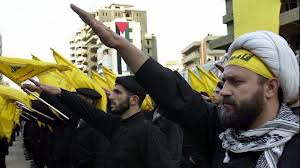 The opposition Free Syrian Army (FSA) claims that chemical weapons were used on Wednesday in a Damascus town by Hezbollah fighters and forces loyal to President Bashar al-Assad.
The town of Zamalka, outside of Damascus, was targeted by chemical weapons, which caused victims to choke and led to a number of casualties, according to opposition activists.
Assad's government has faced accusations from the United States, Britain and France of using banned weapons, including the nerve gas sarin, in attacks that have reportedly killed many.
The Lebanese Shiite group, Hezbollah, is playing a key role in supporting the Syrian government, which is mainly controlled by the minority Alawite sect, an offshoot of Shiite Islam.
On the ground, more cities and towns were bombarded by Syrian regime forces, according to activists.
Tanks reportedly deployed at the entrance of the southwestern city of Zabadani shelled its agricultural lands, causing extensive damage.
In the province of Idlib, battles between opposition fighters and regime forces killed a number of Syrian Army forces.
Meanwhile, the FSA said that it managed to take control of a military airport in the area of Deir Al-Zour.
In Aleppo, opposition activists said casualties had been reported after at least 30 missiles, allegedly fired by government forces, targeted the city's al-Ghanto suburb.
Al Bawaba