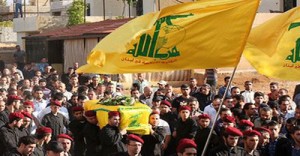 Neighboring Iraq warned that Syria's civil war is tearing the Middle East apart and Lebanon's president urged his country's Hezbollah movement on Thursday to pull its fighters out of the conflict.
After two years of fighting that has killed more than 93,000 people, Syria's turmoil is dragging its neighbors into a deadly confrontation between Shi'ite Iran supporting President Bashar al-Assad and Sunni Arab Gulf nations backing the Syrian rebels.
The insurgents have suffered a series of setbacks on the battlefield and are besieged in the outskirts of Damascus facing a slow but steady advance by Assad's forces, which have begun to regain the upper hand.
In a sign of the devastation being wrought by the war, the United Nationscultural agency UNESCO put the six World Heritage Sites in Syria on its danger list of imperiled monuments on Thursday, urging international efforts to protect them.
Both Iraq and Lebanon have suffered growing violence at home as the Syrian conflict turns increasingly into a proxy war along confessional lines.
"Iraq is in the most difficult position in this regional turmoil and the conflict in Syria has become a regional conflict by all standards," Foreign Minister Hoshyar Zebari told Reuters in an interview in Baghdad.
"We are doing our best to maintain a neutral position, but the pressures are enormous and for how long we can hold really is a matter of further developments in Syria."
With Russia and Iran arming Assad's government forces, and Lebanon's Hezbollah fighters joining the war on his behalf, Western powers have agreed in the last week to step up aid to the mainly Sunni rebels, who were driven out of the strategic town of Qusair, north of Damascus.
Foreign ministers of the "Friends of Syria" group of nations backing the opposition are to meet in Qatar on Saturday to discuss assistance to try to help the rebel Free Syrian Army defend the key northern city of Aleppo.
Those countries include the United States, Britain, France, Saudi Arabia, Turkey, Egypt and Qatar.
MILITARY SUPPORT
Rebel prospects for reversing Assad's gains in Damascus may now hinge on military support from Western and Arab backers.
"If the northern front were to receive enough material and non-material support quickly, it could soon be equivalent to thousands of men, or even tens of thousands," a Western diplomat involved in the talks said.
In a further sign that violence is spreading in one of the most diverse countries in the Middle East, Islamist Arab rebels have clashed with Kurds in northeastern Syria, sources on both sides said. The death toll from fighting and assassinations in the last few days has reached at least 30 people, with dozens more held in tit for tat kidnappings.
Russian President Vladimir Putin rebuffed Western pressure at a Group of Eight summit in Northern Ireland this week to stop arming Assad's government and warned the West against supplying Islamist rebels he said ate human organs.
The rebels believe last week's U.S. decision to give them military support will re-open arms deliveries through Jordan that were curbed as the United States and Russia negotiated a planned "Geneva 2" peace conference.
They seek anti-tank and anti-aircraft weapons to help them fight back against Assad's air force and armor.
Lebanese President Michel Suleiman appealed to Hezbollah, the main Lebanese Shi'ite movement, to pull its guerrillas out of Syria, saying any further involvement in its neighbor's civil war would fuel instability in Lebanon.
"If they take part in a battle for Aleppo, and more Hezbollah fighters are killed, it will lead to more tension," Suleiman told the Lebanese newspaper As-Safir in an interview published on Thursday.
"This should end in Qusair, and (Hezbollah) should return home."
Suleiman, a Maronite Christian, originally had Assad's backing to become president but has become increasingly assertive in criticizing Syria, which dominated its smaller neighbor militarily and politically for three decades.
The Syrian conflict has aggravated Lebanon's own complex sectarian rivalry, triggering fighting between Alawite pro-Assad and Sunni anti-Assad gunmen in the northern city of Tripoli that has killed dozens.
In Iraq, a wave of sectarian attacks in Shi'ite and Sunni areas aggravated by the Syrian fighting has put the country's fragile ethnic and confessional make-up under severe strain.
Baghdad's Shi'ite dominated government says it supports no side in the war, calling for a negotiated settlement. Western powers say Iraq allows Iranian flights carrying weapons to Assad's forces through Iraqi airspace, a charge Baghdad denies.
U.S. and European officials say Iraq is not doing enough to stop Iran using its airspace to ferry arms to Damascus.
Asked about this, and the movement of Iraqi Shi'ite fighters across the border, Zebari said: "From our knowledge of the dynamics of the Syrian conflict, we have taken a more cautious position. Not for any love for the regime … but out of serious concerns for Iraqi national interests."
In Paris, UNESCO said its World Heritage Committee had decided to place the six historic sites in Syria on its list of World Heritage in Danger to draw attention to the risks they are facing because of the conflict in the country.
"The danger listing is intended to mobilize all possible support for the safeguarding of these properties which are recognized by the international community as being of outstanding universal value for humanity as a whole," UNESCO said in a statement.
The sites concerned are the old city of Damascus; the Greco-Roman ruins at Palmyra; the old city of Bosra; the old city of Aleppo; the Crac des Chevaliers castle and Qal'at Salah El-Din; and the ancient villages of Northern Syria.
Reuters