FSA chief: New arms can 'change the balance of power'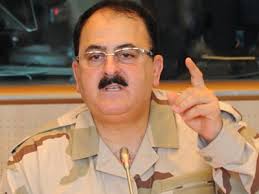 The rebel Free Syrian Army (FSA) has received weapons that can "change the balance of power on the ground," Salim Idriss, head of the FSA's military command told Al Arabiya on Friday.
The armed opposition announced that it was provided with a Russian-made air defense missile system.
Syrian rebels have been battling forces loyal to President Bashar al-Assad for more than two years, with the U.N. saying that at least 93,000 people – mostly civilians – have died in the conflict.
The FSA chief has repeatedly appealed for weapons from the international community. In an earlier interview with Al Arabiya, he said that it would take the rebels six months to overthrow the Syrian regime if the U.S. agreed to arm them.
"If we only get some armed support, we will continue to battle for a long time. But if we receive enough training and arms and are well-organized, I think we need about six months to topple the regime," Idriss said.
FSA political and media coordinator Louay Almokdad confirmed to AFP that the rebels had received military aid.
"We've received quantities of new types of weapons, including some that we asked for and that we believe will change the course of the battle on the ground," he said. "We have begun distributing them on the front lines, they will be in the hands of professional officers and FSA fighters."
Although Almokdad did not clarify the parties that had provided them with the latest shipment of weapons, he told AFP that they will be used solely to bring down the Assad regime.
"They will be collected after the fall of the regime, we have made this commitment to the friends and brotherly countries" who supplied the weapons, he said.
Washington said last week that it will provide military aid to the Syrian opposition after it has been concluded that the Assad regime used chemical weapons against the Syrian people and crossed what President Barack Obama had called a "red line."
Meanwhile, foreign ministers of the "Friends of Syria" group will meet in Doha on Saturday to address military assistance for the Syrian rebels.
Al Arabiya