Baath MP accused Lebanon President of high treason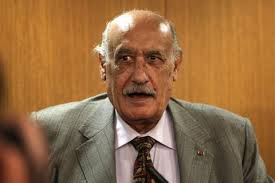 Baath Party MP Assem Qanso on Wednesday accused President Michel Suleiman of high treason and called for his prosecution after the latter filed a memorandum of complaint to the UN concerning Syrian violations of Lebanese sovereignty.
"We will work, according to the constitution and laws, on prosecuting the president for high treason," the MP, a loyal supporter of the Syrian regime, said.
"Suleiman's step violates articles 53, 54 and 65 of the constitution. The violation is defined by the president's sidelining of the Foreign Ministry – the only constitutional channel through which such a memorandum could be presented," Qanso added.
"By referring back to the Lebanese Constitution we can conclude that this violation of the constitution could be considered high treason, since the president is responsible for preserving the common ties between the Lebanese and not sowing the seeds of discord between them."
On Tuesday, Suleiman summoned UN Special Coordinator for Lebanon Derek Plumbly and handed him a memorandum complaining about violations committed by Syrian rival parties, the National News Agency reported.
The memorandum complained of "the violations and aggressions committed against the Lebanese territory by all the fighting parties in Syria."
Suleiman's complaint comes amid repeated shelling by Syrian regime forces on Lebanon's Beqaa Valley region targeting the majority Sunni town of Arsal.
Also, a series of rocket barrages conducted by Syrian rebels have hit Hermel and areas near Baalbek in recent weeks.
Meanwhile, the country has witnessed increased security troubles and heightened political rhetoric, especially after the Shiite group Hezbollah announced that it was taking part in the fighting raging in neighboring Syria.
NOW