Lebanon files complaint with UN, AL over Syria attacks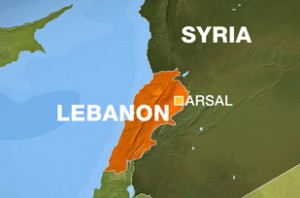 Lebanese authorities filed complaints with the U.N. Security Council and with the Arab League over Syrian air raids and rocket attacks carried out by Syrian regime troops and the rebel Free Syrian Army, government sources said Friday.
The sources told An Nahar daily that the two moves were made on Thursday night after reports that President Michel Suleiman and caretaker Foreign Minister Adnan Mansour had argued on what measures to take.
Baabda palace sources denied that such an argument had taken place, saying Suleiman held a telephone conversation with Mansour and urged him to consult with caretaker PM Najib Mikati on ways to file the "two complaints."
The president also asked the caretaker FM to include the details of attacks carried out by both regime troops and the rebels in the letter to the Arab League given that the Security council does not officially recognize the Free Syrian Army.
Syrian regime troops have carried out attacks on border areas, mainly air raids on the northeastern town of Arsal, which has become an escape route for rebels and people running away from the fighting in Syria.
Syria's army command insists that it respects Lebanon's sovereignty but would continue to target rebels.